Dear people of the wider internet, 
I find myself several days later in writing this than even my tardiest estimates, but it was a very long drive. 
As you may have noticed over the years, I'm accustomed to spending most of my time on the road, but since we finished the tour with a glorious show at The Old Town Hall in Bourne, I've driven to Norfolk, Mid-Wales (including a slightly desperate dash to Aberystwyth in the middle of the night for diesel - as is the fashion nowadays), North Devon, Northamptonshire, Thanet, Dover, the fringe of Flanders, then all the way across France to the foothills of the Pyrenées where I now sit, in the doorway of our kitchen (or at least what once was and will once more be a kitchen). 
It seems that it's considerably colder here than it is outside, but there is a table at a good height for typing and in a truly blissful counterstroke, my record player, amp, speakers and the mellifluous tones of Sonny Rollins and a seriously stellar band to warm me inwardly.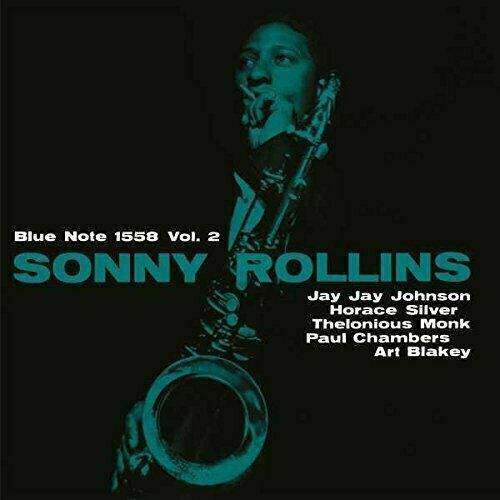 My lower back gave up somewhere around the middle of Normandy after far too many hours in the driver's seat of Bella the Great White Hope, including the unfortunate complete failure of the valve on one of my swanky new tyres, which had left me lying in the muck, jacking up the overladen van as night fell on Flanders and North Sea winds whipped by, but through gritted teeth; freighted with half a ton of vinyl, a spare woodburner strapped to the wall and fully testing last winter's new double-leaf suspension, we trundled on, and I was even able to stand up and play a delightful concert to a select few of Lauzun's First Friday Folk the night before we finally rolled into the waist-high sea of nettles which were once more making their claim on the garden. 
Since a freak frost the week after we left had put paid to all tomatoes in the area, the only landmark was our gargantuan leeks, but in relatively short order, Yasmine set about the place with one of the mediaeval weapons we've inherited and now we have a garden again, replete with a slightly rough lawn, carrots, beets, peppers of all sorts and most miraculously of all to this northern boy, cantaloupes, their vines long dissolved, ripening among the nettles. 
All the flowers she frantically planted out from their pots the morning we left have survived, and now a plethora of finches, tits and robins are busy rooting about for the spoils whenever they don't think we're watching.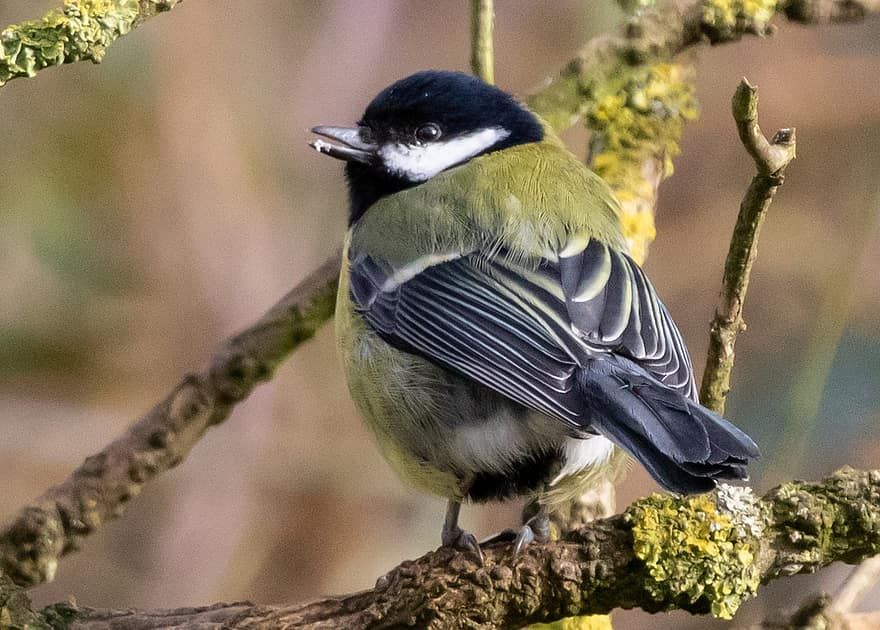 I'm very pleased to announce that the good people of the Invisible Folk Club have released a Podcast Special about our Djukella music, featuring a lively interview and several selections from The Fruitful Fells. 
They've been playing us a fair bit on their deeply enjoyable weekly show, but I am honoured to have been granted a whole programme's worth of chat with Jon Bickley, taking in myriad digressions, from Taiwan and Polynesia to the Prairies, poetry to politics with shout-outs to the lyrical genius of Cahalen Morrison, Si Kahn, Scott Cook and Robin Williamson, the inimitable Sam Welbourne, the formidable Mike West's 9th Ward Pickin Parlor, the mighty Dana Wylie, whose stonking new record How Much Muscle just arrived in the post, the delightful, indeed instrumental Rob Matheson of The Deportees, and of course, Master of Space & Time, Nye Parsons who gets a whole section about how brilliant he is.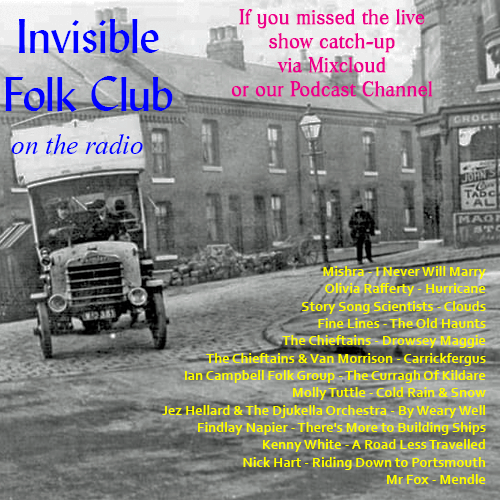 If you know anyone who likes beautiful music and interesting chat, help us spread the word. I thoroughly recommend tuning in to the Invisible Folk Club as much as possible. I find it deeply refreshing to hear such a fine selection of musics and people who still enjoy informed colloquy. 
It was an absolute pleasure to catch up with so many of you on our recent tour. Playing real music to real people after so long was deeply nourishing. It seems that after such a long, enforced absence of society, the people of England are hungry for music in a way I haven't experienced for years. Sadly we didn't get to visit any of you in Scotland nor Germany, as after trying my best, it seemed the variety of COVID rules meant that either no-one was willing to book gigs, or getting us all there and back would cost more than we'd be able to make, but I trust you're all keeping well, and thoroughly look forward to booking tours for next year and coming to sing for you all.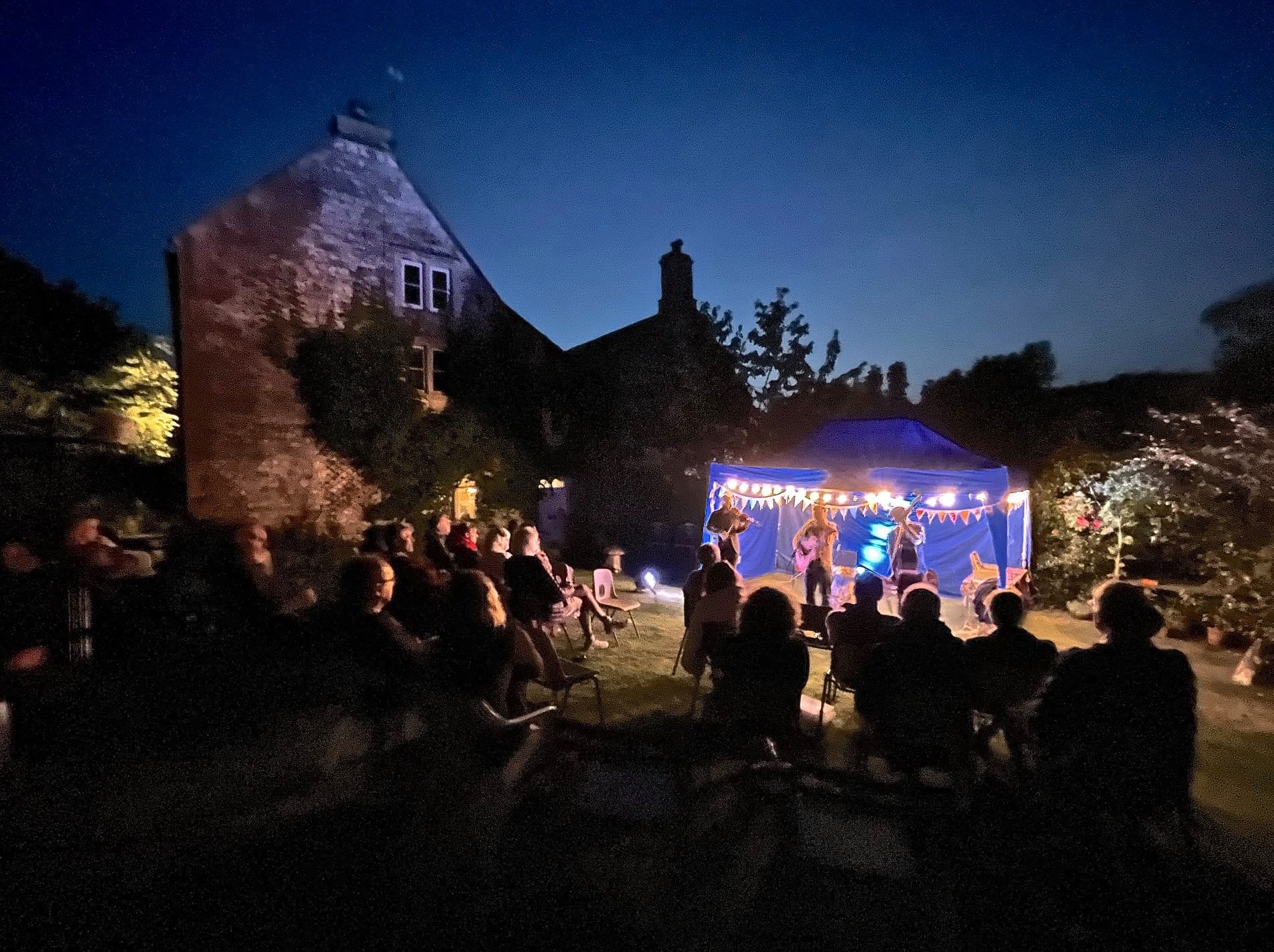 It is however truly refreshing to be back in France and once more slightly further away from the rather bleak media-circus and political pantomime of (the erstwhile - some might say) United Kingdom, though I do still hear angry blather about fish in the distance. 
It was fascinating planning a heavy driving schedule when half of the pumps in the country had no fuel, but being as our touring circuit is more provincial than metropolitan, we were able to manage it without much trouble at all. 
I was slightly disheartened to find that many people seem to spend so much of their time arguing vociferously with their own friends about what various "experts" on youtube shout into their phone camera about vaccines, trade deals, statues, microchips or whatever it may be, while the people in charge continuously outdo themselves in the farcical mismanagement of every aspect of their brief whilst handing bundles of public money to their mates, and no-one seems to notice. Or perhaps they notice, but don't seem to care.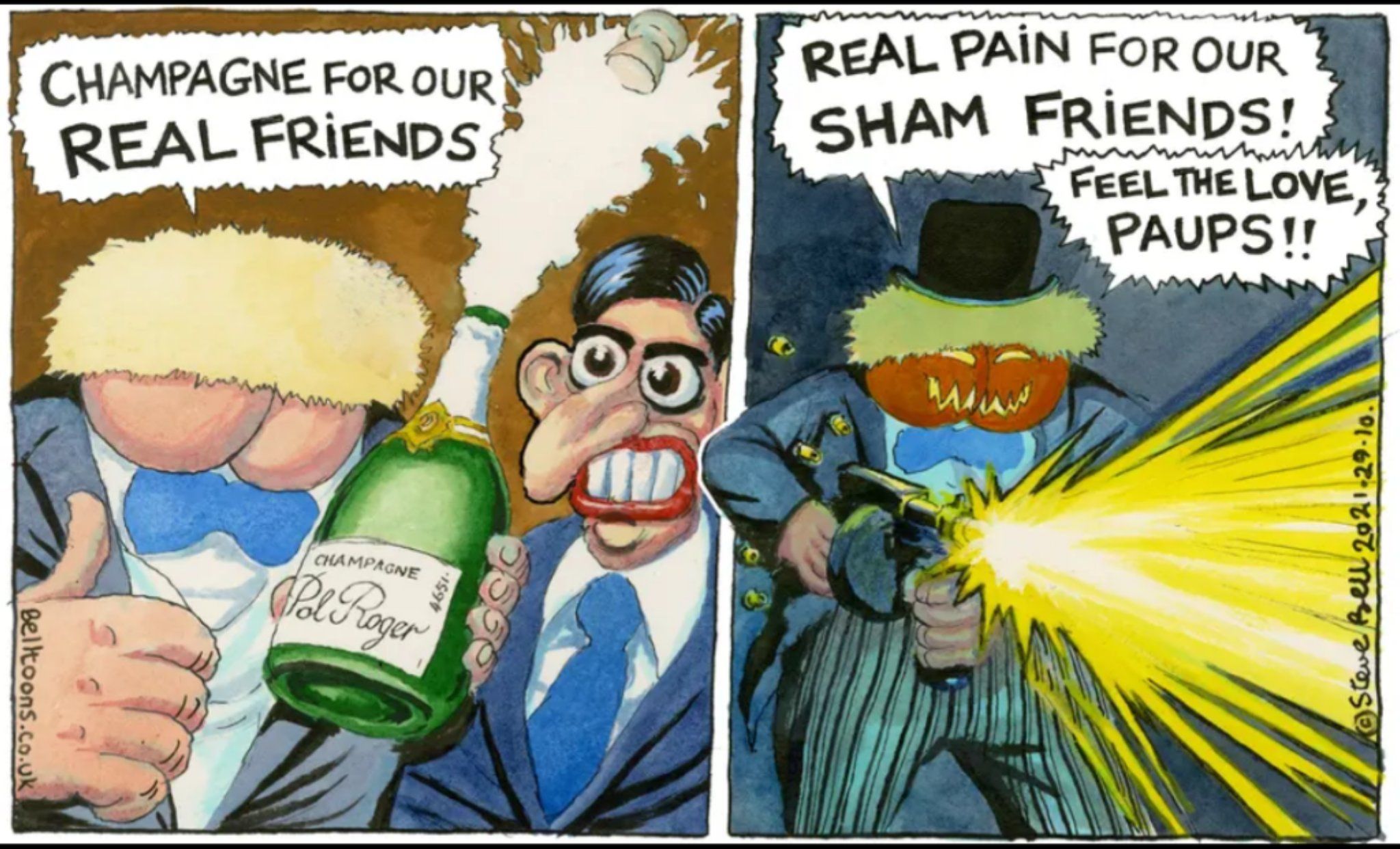 That our so-called government have managed to grin and giggle their way through a fuel crisis, food shortages, family doctors threatening strike-action, the ongoing scandal of Grenfell Tower and countless thousands of fire-trap apartments, the criminally wasteful slaughter and incineration of livestock, the decimation of our export-focussed fishing industry and countless other crimes, whilst sunning themselves on the private beaches of hedge-fund managers, bedding their advisers and "spaffing" (to borrow a phrase) literally ten times as much tax-payers' money than even The Sun's direst predictions of Corbyn's profligacy up the proverbial wall, is a truly astonishing feat of political "optimism". 
It seems sometimes that whoever is writing the script for this pantomime is constantly pushing the boundary of ridiculousness, to see when someone might notice. To think that there could be a worse Secretary of State for Foreign Affairs (beyond the obvious pun) than Boris Johnson, whose only noticeable achievement in the job was indefinite (at the time of going to press) extra jail-time for Nazanin Zagari-Ratcliffe, was almost beyond belief until Raaaab hove into view. 
Until that truly inspired choice, it was hard to imagine how Bojo would ever live down being "the worst Foreign Secretary in British History". Now in another masterstroke, the very same sleight-of-hand has landed us with talk of Liz Truss failing upwards once more, and positioning herself as Boris' natural successor. One has to wonder whether, had she spent a little more time "opening up pork markets" we would've needed to burn all those pigs. 
Robert Buckland, the one seemingly competent minister in the previous cabinet has now had to make way for the harrumphing Raaaab to take over as "Justice" Secretary, so he won't reveal whatever juicy nugget it is he holds over the Prime Minister, and in a move which will chill the arts to the bone, we've been granted a culture secretary whose only noted association with culture is consuming offal on ITV. 
Talking of ITV, I had meant to recommend John Pilger's latest documentary film in one of my previous missives during the summer, but for various reasons it didn't make the edit. It was actually released a couple of months before the start of the pandemic, but far from being made obsolete by the passage of such momentous events, it seems even more informative when viewed in light of the past two years.
The Dirty War on The NHS is a fascinating investigation into the supposedly clandestine, but often brazen privatisation of Britain's National Health Service, spanning both the recent Conservative administrations and those of the previous Labour government. 
It may seem a rather dry subject, and I admit it may be of most interest to those in Britain, but as ever, Pilger crafts a deeply compelling film with insights into many aspects of international pharmaceutical hegemony, and the tricks of a particularly disingenuous crop of political animals (or vegetables, as the case may be - there is some rather priceless footage of unlikely sex-symbol, Matt Hancock in a virtual reality head-set). 
A timely reminder that whatever one's prejudices may be about commercial TV stations in general and ITV in particular, there is something to be said for true editorial independence when exploited fully by such a fearless truth-seeker as Pilger, which the maternal hand of Auntie Beeb would never allow. 
If you happen to be a stranger to the work of John Pilger, he has been at the cutting edge of investigative journalism since the 1970s, and an international star since his ground-breaking Death of a Nation:The Timor Conspiracy was released in 1994. Particularly if you are wont to believe even half of the videos you see on youtube, he provides an object lesson in how to use multiple sources and a critical approach to create arguments which stand up to scrutiny and shed light on areas where revolutionary progress can be achieved. 
As for my views on the local political scene here in France, I must admit that I'm not quite up to speed, but in my absence, it seems the media machine has managed to whip up another instant movement, in the form of TV blowhard, long time journalist and professional contraversialist, Éric Zemmour (who has yet to announce that he's running for President) to rival Macron, their previous creation, and put the wind up Marine LePen, the anointed one of France's far right. 
As far as I can see so far, the left are busy fighting each other, a similar number of people are arguing with their friends about the aforementioned interminable youtube disputes and the government are happiest when everyone's shouting about fish rather than paying too much attention to how much governing they're actually managing, so not a million miles from England, really, though folks are perhaps more likely to burn down the town centre if anyone expects them to adhere to laws they abhor. 
So much to learn. To the rest of you out there in the world, my apologies for ranting on about provincial politics, but I'm told there are folks out there who love to read it, so I try to keep everyone happy.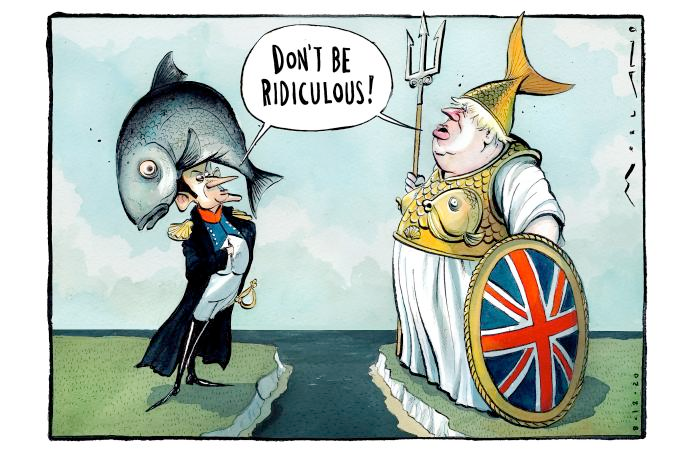 Talking of keeping everyone happy, festive season is coming and music is certainly a fine gift. 
Whether it be actual discs or virtual downloads; all our music is available to buy (for yourself and/or others) at jezhellard.net and work remains thin on the ground, so it'll really help us to eat more than just leeks through the festive season. If all of you you can share our music with one friend, a video, weblink, song, album or mailing list suggestion, it will be immeasurably helpful and deeply appreciated. 
I trust you're all keeping well as the nights draw in (or indeed start to wax t'ward summer if you're south of the equator) and look forward to catching up in due course. 
All the best from Jourdin, 
Jez