Dear Friends around the world, 
As I sit here nursing my tea in the hazy sunshine of morning, I realise it's been months since I managed to sit down and write anything. I have mostly been building, but to be honest I've been suffering from a touch of the old depression, and as my computer signifies all kinds of admin, as well as the fascinating yet intimidating rigmarole of French tax-returns and the like, I've found myself avoiding it, preferring to just make another mix of mortar and continue re-pointing walls.
I was all primed and ready to go, full of righteous indignation and quips galore, when all of a sudden, the war which our governments had been so desperately trying to start for so long, rather took them by surprise, and started. 
Not to detract from the mendacity of the clearly unhinged and rather puffy-looking Putin and his enormous table, nor the plight of the beleaguered population of Ukraine, I know the narrative was of peace envoys and averting disaster, but if you're searching for peace, when has sending Liz Truss out in full combat fatigues been a good idea?
Besides, all of the leaders of the "western" world were in such deep domestic holes of their own making, that they jumped at the chance of a decent distraction, not to mention the opportunity for some wholesale arms dealing. 
As you might imagine, I have a few things to say about all that, so those of you who enjoy a bit of reading, there will be more below, but first, I need to share all of the exciting news of music, movement, and with any luck, some merriment after all the melancholia. 
Soon I will be heading north to reunite with the Djukella Orchestra and bring a good dose of our mongrel music to the masses.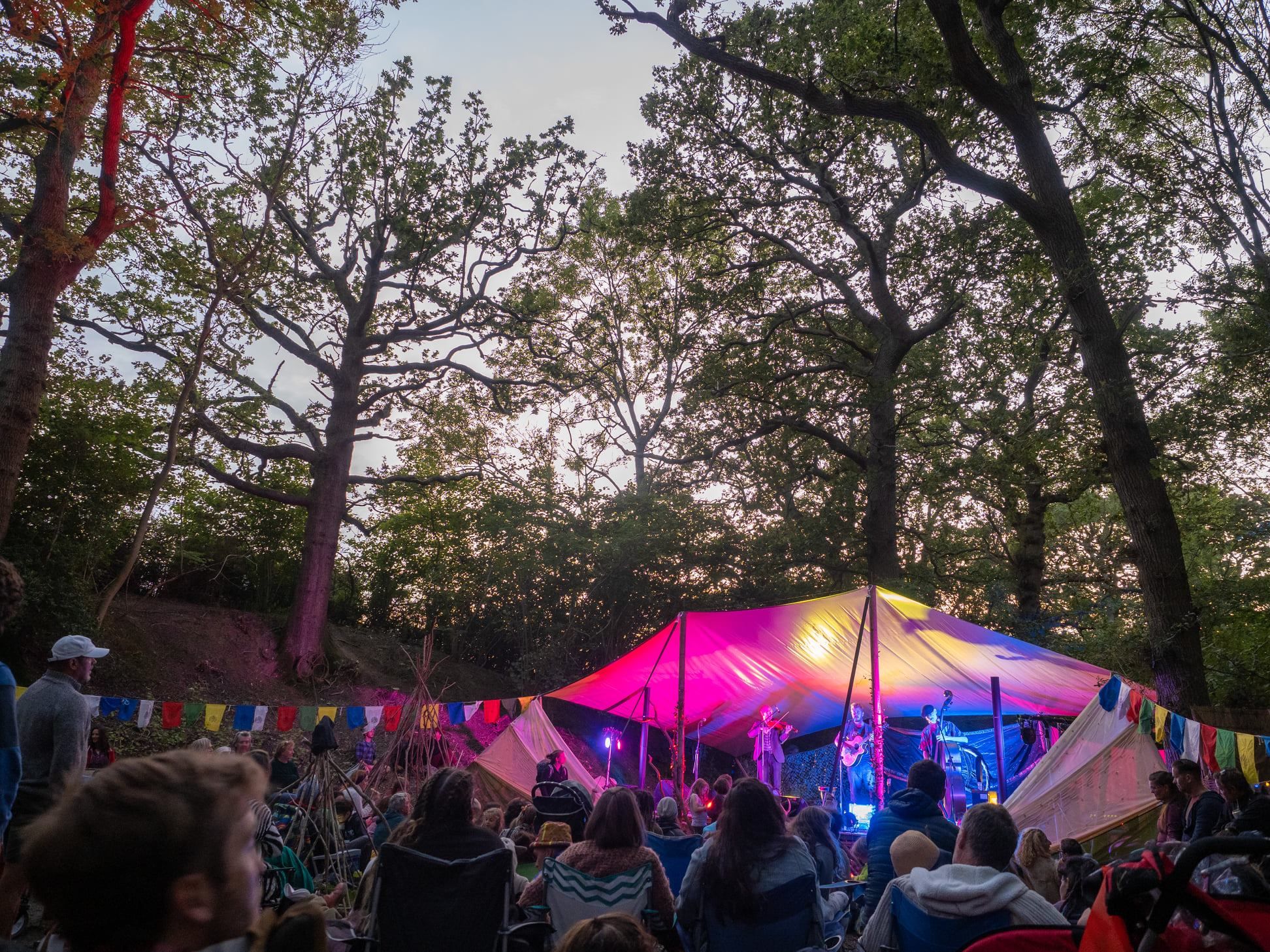 We are lucky enough to be playing some fantastic festivals for the first time, including the great Towersey Festival in Oxfordshire, Cambridge Folk Festival, Tolpuddle Martyrs Festival in Dorset and the brand new Pig's Ear Folk Ale in west Kent. As I'm sure you know, all of us in music, entertainment and event-organisation have been almost destitute for the past two years, and we could use as much encouragement as possible, so if any of these are within range of your neck of the woods, get your tickets now and save the fingernails of the promoters.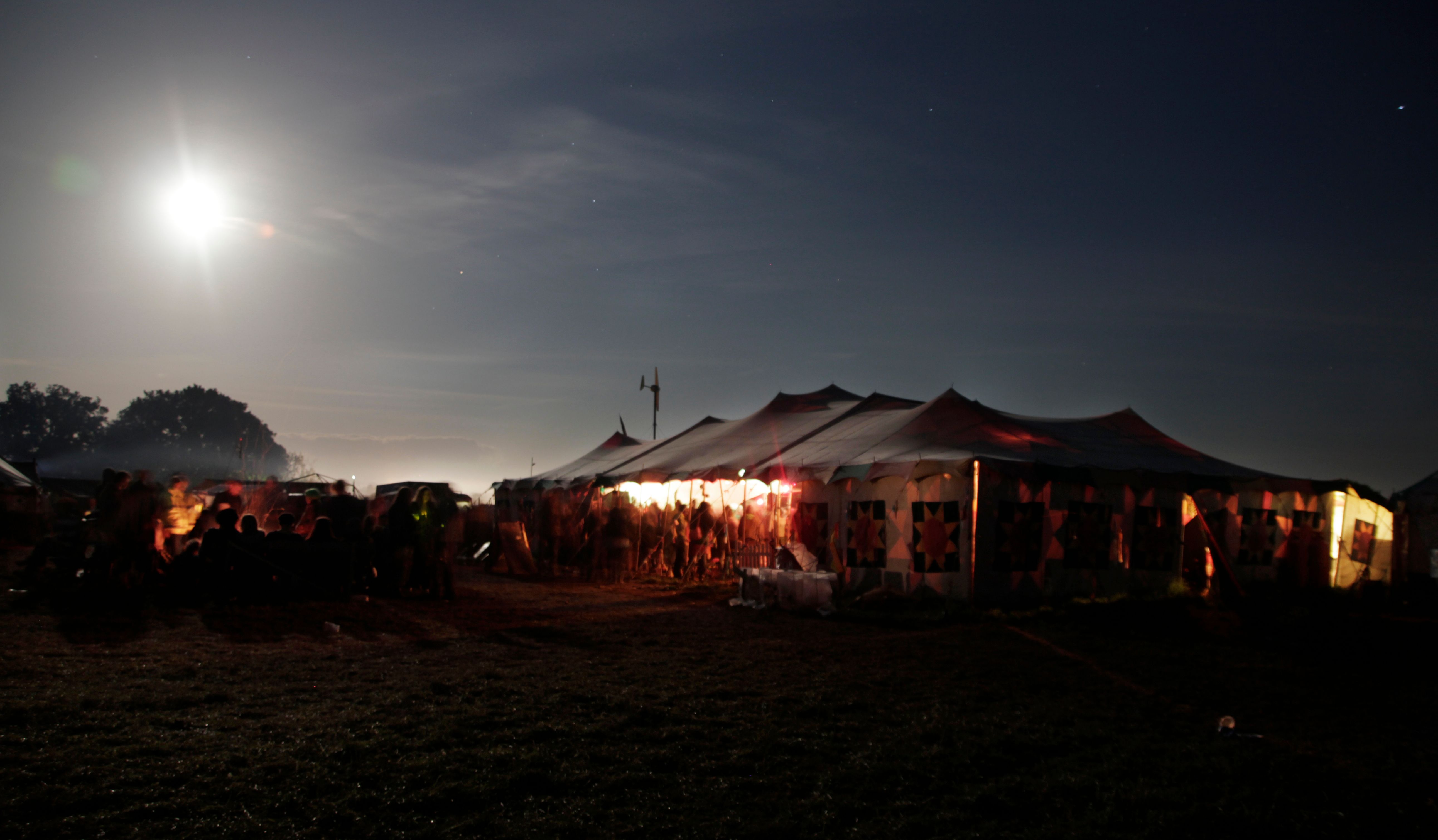 If, like me, the idea of buying tickets for anything is totally out of the question due to a total lack of income, fear not! On Friday June 3rd, we are playing a FREE CONCERT, as part of the Jubilee celebrations in Buxted, East Sussex, with all the trimmings. It will be such a joy to see some of the local crew come and join the fun, and those who like to travel; everyone's welcome. 
I've been trying to organise a little tour of Germany on our way north, but so far haven't had enough responses to string together, and time is ticking along faster than ever. However, it seems that we had a big gap in the schedule, late June to early July, which looks ripe for a German tour, so if the current state of COVID laws permits it, dear friends in Germany, please get in touch and we'll get it organised. 
Another piece of exciting news is that the great Dana Wylie is coming over from Canada in August for her first UK tour in many years, and we'll be joining her for some of the shows, along with some special guests. I shall keep you posted on details in the next couple of weeks.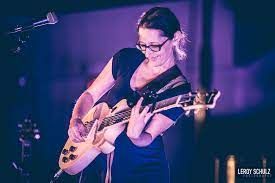 As I'm sure you can see from the list of shows on the website, we have many gaps which need filling, so if you know any decent venues in need of Djukella music, or fancy a concert in your house, garden, church, village-hall, shed, firepit or indeed sandbox, get in touch and we will play for you. 
I know that COVID restrictions are gradually winding down at the moment, but it seems that the confidence of the public, promoters and music-lovers in general has been severely knocked by recent events, and it has been hard to even get responses from many of our usual haunts. 
So far we have no offers in Scotland, which seems to be opening up a little more cautiously that Bojo's cavalier approach, so if you'd like us north of the border, let me know and we'll make it happen. Otherwise, the furthest north we're playing so far is The Salt Works Sessions, near Northwich, Cheshire which I'm thoroughly looking forward to, so either offer us a couple more northern gigs ;) (Yorkshire, Lancashire, Northumbria, Cumbria, any suggestions?) or get your tickets for that one and help us fill the place up. 
So there's the news… I know it's a little desperate and vague, but such is the plight of the modern musician. Not only do we only get half the gigs we need, the price of fuel has been pushing even the most successful bands towards bankruptcy, so if anyone is feeling rich, magnanimous or foolish, and fancies chipping in a couple of quid/bucks/rupees/euros/dinari/kwai via the "tip jar" on the website, every little helps. 
And here we are… Finishing a paragraph with a supermarket slogan brings me back to Boris Johnson and the remnants of democracy.
Though the world's "leaders" were clearly flabbergasted when Putin actually gave the order to invade, after a couple of days flapping around like fish on a sun bed, they soon settled into their new-found mock-heroic roles. Johnson has clearly been desperate for his own war ever since David Cameron and Nicolas Sarkozy got to show off their statesmanship in the wholesale and ongoing total destruction of the nation of Libya (euphemistically called a "No-Fly-Zone" at the time). 
That the shiny-faced "girlie-swot" got to play war, while the man who so plainly (in his own estimation at least, and certainly in silhouette) resembles Churchill, had to make do with rugby-tackling school children, seemed such a travesty to him that his indignation has made him dangerous ever since. Now he's revelling in Zelensky's kind words and dramatic photo-ops, doubly, in that he doesn't even have to cower in a bunker through the rough bits.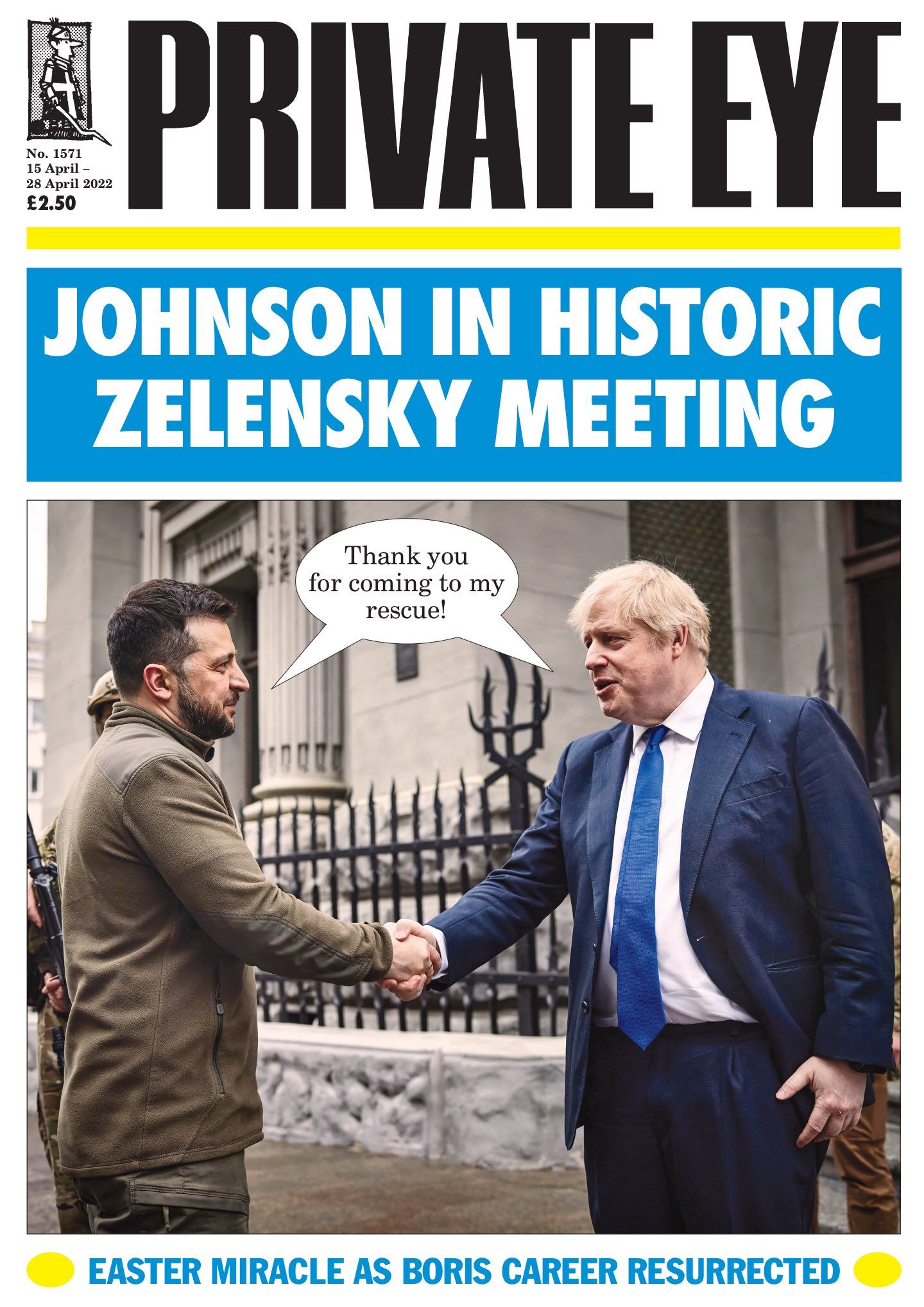 The problem for Johnson is that he's such a catastrophic bin-fire of endless scandal, from financial corruption to philandery, dishonesty to dishevelment, pole-dancing to partygate, that in just a few short weeks, his own twattishness and that of his hapless patsies, known collectively as a "cabinet" (or perhaps shower) has somehow managed to push World War 3 off the front pages, and put his own incompetence right back on the tip of everyone's tongue. 
On this side of La Manche, Macron seems to have done a bit better out of the situation, thanks to the convenient scheduling of the Presidential election and his knack for always running against a Nazi, which tends to help in an unpopularity contest. He even got to touch the big table. 
Across the pond, the "leader of the free world" seems to have avoided breaking any limbs whilst stroking a dog recently, which I suppose is something, and if we're lucky, Justin Trudeau might even dress up as Alladin for a photo with Ukraine's actually rather heroic leader, if one doesn't already exist.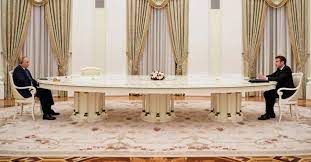 The most jarring aspect of the whole unfolding mess is the rank hypocrisy of everything I hear from politicians and media talking heads alike. The very people who have encouraged, condoned and initiated 20 years of military occupation and near total destruction of vast swathes of the middle-east, fresh from presiding over the shameful botched retreat from Kabul; abandoning their values, allies and ill-thought plans in one fell swoop, and sold countless weapons to countless nutjobs around the world, are "shocked and appalled" that a sovereign nation has been invaded by a foreign aggressor in such an "unprecedented" fashion. The cognitive dissonance required to swallow such nonsense has me reaching, metaphorically for the "Irony Guard", a product I once saw advertised on Saturday Night Live. 
Even dear friends and perfectly reasonable people seem caught up in this narrative that this is the first time that modern people like us are having to face the bombardment of their homes, cities and institutions. 
Yasmine, an Arabic-speaking Tunisian, is constantly astonished that people will express such thoughts to her, and will ask, "What about Iraq, Afghanistan, Syria and Libya?", who've faced exactly the same reality for the past decades without many people batting an eye. 
I have spent my life travelling the world and know all too well that racism is alive and well, and to some extent is inherent in all of us, particularly when times are tough and fear is rife, but it amazes me that people are so shocked when this happens to white people, but quite sanguine about the very same in a country with a deeper tan.
Back to the comic ineptitude of dangerous loons, but remaining loosely in the same realm, Priti Patel's plan to pluck the analogous refugees from one of our own recent invasions from their sinking dinghies off the Kent coast and ship them to Rwanda for "processing" is about as dark as comic writers are allowed to go these days. In fact, a comedian would likely get more schtick for such a comment than politicians do for introducing it as a piece of legislation. 
Not meaning to cast aspersions on Rwanda or it's people, but it has clearly been chosen, not just because it's the only country willing, but for the reason that due to Rwanda's unfortunate infamy, it reads well as a "deterrent" in the Daily Mail. 
It seems to me characteristic of a very base personality to even flirt with such a base notion, but when your own parents fled Idi Amin's atrocities in an astonishingly similar situation to these poor folks in the dinghies it just seems plain perverse. When I first heard it mentioned on the radio, I must admit my immediate and gutteral utterance was, "Why not Uganda?" 
Pass me that irony guard… 
To those of you who've made it down this far, I shall attempt to pull myself away from the black dog and write you all something a bit more cheery before long. Thanks for reading. Thoroughly looking forward to seeing, or at least hearing from as many of you as possible over the summer. I trust you're all keeping relatively sane. 
With much love from way down here, 
Jez