Evening All, 
After seventeen or so hours of driving and a couple of days spent falling asleep at inopportune moments, I'm at the desk in the shed watching the blackbirds go about their business, and trying to get organised for the off. 
For anyone planning to see us tonight in Horley, I'm sad to say it's been cancelled at short notice for reasons totally out of our control, so I'd thoroughly recommend coming to Buxted on Friday instead, if you're in the area, Deptford on Saturday if you're in London, or Small World on Monday, if you know what's good for you. For those of you in Horley, we will reschedule as soon as possible, and let you know as soon as we do. 
It's interesting to find myself back in Blighty in the midst of the preparations for the Jubilee weekend. As soon as we arrived in Kent, the purple regalia was evident. It seems, after the past decade's ever-encroaching jingoism we may well be approaching "Peak Bunting".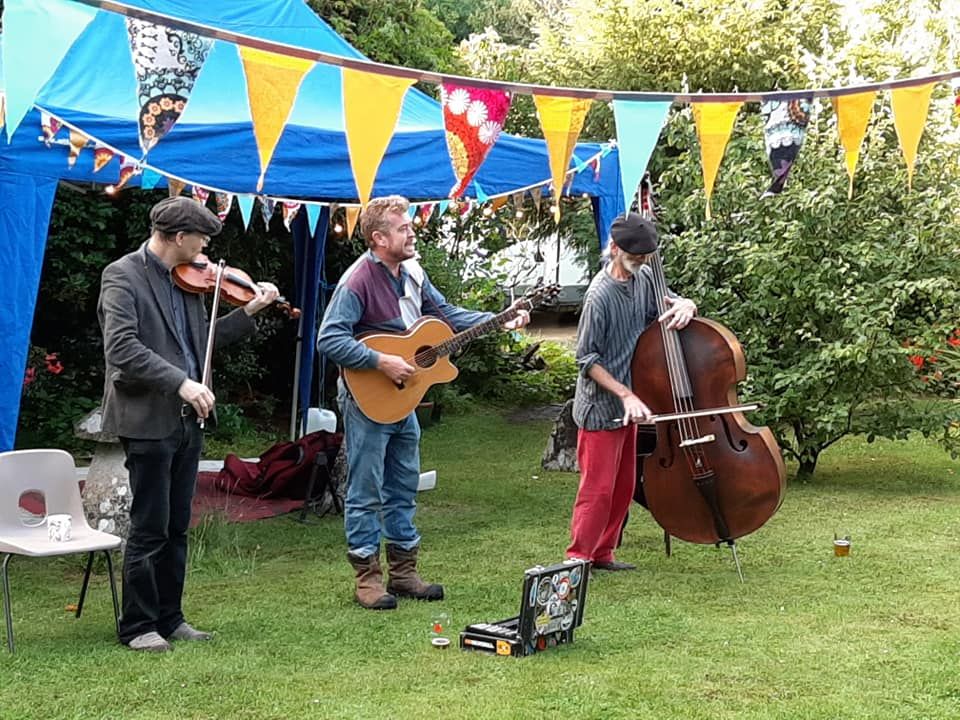 It's certainly encouraging to see all the invitations to various street parties, and here in Cliffe the return of Barrel Racing and other old favourites. 
I look forward to a bit of that wonderful solidarity we saw at the beginning of the first lockdown, which I'm sure everyone's still got in them, as soon as we all stop finding new reasons to disagree with each other over what's on the antisocial-media feed. 
It is however desperately comic to to see our dear jingoist-in-chief trying to cover himself in some sort of glory (and perhaps even hope) by associating himself with imperial measurements, deportations and anything at all that might distract people from his ongoing saga of obfuscation, misdirection and downright lies. 
For a man struggling to keep in shape, and shake off an image as a shambolic booze-hound with perhaps a dozen children, I can't see how imperial measurements will necessarily draw the collective gaze away from his various indiscretions. Pounds, stone, pints, quarts, gallons, pecks, hogsheads and tuns all best avoided at the moment; perhaps he can try his luck with bushels, cubits, perches and chains. Having reportedly complained of experiencing "buyers remorse" since his most recent marriage, probably best to steer clear of poles altogether.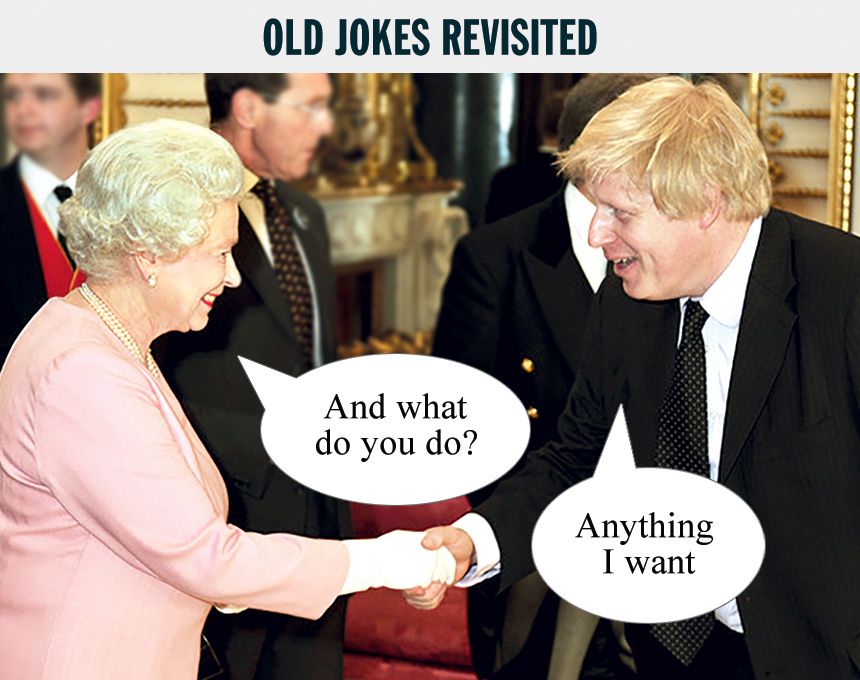 As for the redoubtable empress after which his imperial efforts search for relevance, she doesn't seem particularly interested one way or another in what Bojo has to say. 
Far from being your typical royalist, I must admit I was tickled-pink when the queen, after putting out a press release making her apologies for not turning up to open parliament and read out yet another one of his hastily scrawled ejaculations due to "intermittent mobility issues", was in fine fettle at the races three days later, followed by the flower-show and perhaps a spot of dancing. 
There's a woman who clearly has her priorities in order.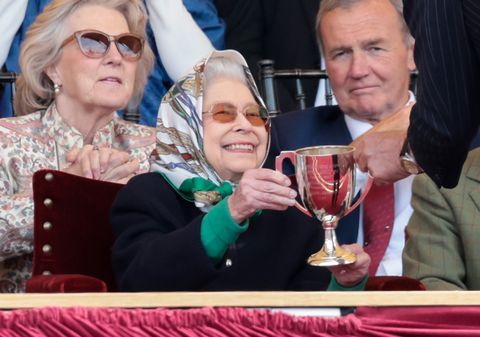 I felt enormous sympathy for Armando Iannucci and other usurped satirists when reading that Boris waited until everyone had gone home for their half-term break before amending the Ministerial Code to remove the words "integrity", "honesty" and "accountability" from the introduction.  He's straight out of the pages of Tom Brown's Schooldays, or a Just William story shortly before the comeuppance. He's taking work away from decent professionals. Maybe Equity might be able to do something about it. 
I suppose we should be counting our lucky stars that he's not lobbying to arm primary school teachers, as some folks are, in a galaxy not so far away. 
I should really learn to stop following all of this crazy nonsense, but it is grimly compelling, and despite it all being deeply uninspiring, I still manage to find the odd nugget to work with. 
Despite the eye-watering price of diesel, I somehow managed to avoid going overdrawn by 24 centimes, but with tonight's cancellation, it's a bit skin-of-the-teeth, so if you or anyone you know fancies buying the odd track from www.jezhellard.net/shop, ordering an album, or just dropping a couple of quid into the tip jar, I'll be able to get enough diesel in the tank to start the tour and get this old Djukella machine rolling again. 
Most of the gigs are listed on the shows page of the website, and more are being confirmed all the time, so find an appropriate date, get your tickets, tell your friends, bring your mum, or whomever you think might enjoy it, and we look forward to sharing a a few moments of the joy of living with you all in due course. 
With all the best, d'rect from the black mirror, as the light fades, the blackbirds wrap things up for the evening and the blue light starts to melt my mind. Have a fine Jubilee, however you care to celebrate, or indeed otherwise. 
Stay brilliant, 
Jez