Dear friends out there in the wide world, 
Solstice greetings to you all, d'rect from the cross-bones of the year, well at least that's where I started, but thanks to the merciless onslaught of time and the vagaries of internet connection, I'm sadly a day late in actually getting the word out. 
I trust you're all doing your best to keep warm, fed and vaguely solvent in these straightened and increasingly ridiculous times. It's been a while since I've turned my hand to typing, and I promise I'll try to spare you a long political diatribe this time. I've been largely turning my hand to pointing, painting, plastering, insulating and generally trying to make our place vaguely habitable, and with a bit of luck, slightly warmer than outside, as the winter begins to bite. 
I'm sitting at my desk, which I'm just realising is a totally revolutionary and unfamiliar phrase for me to type, wrapped up in multiple jumpers, hat and scarf, considering whether it might be possible to type with gloves on, while watching sleek fingers of milky sunshine attempt to penetrate the thick morning fog which still sits stubbornly in the valley below.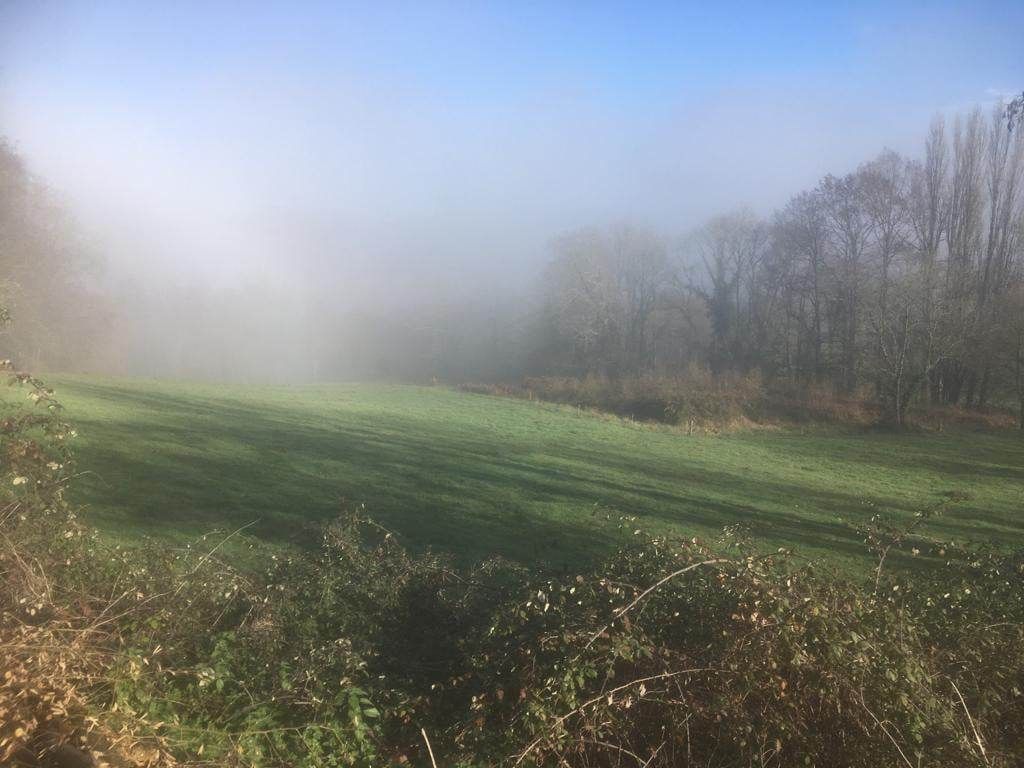 For the first time since May 2005, I have a bedroom, or rather we have a bedroom, as it's much more Yasmine's than mine, but she lets me in from time to time. In fact, depending on your idea of habitable, we have four rooms, two of which are sometimes actually warm! 
The revelation of sleeping in a room rather than a vehicle after many years in a series of vans, left me lying on my back giggling for the first several times I tried it. The last bedroom I got to call my own was at our marvellous old haunted mansion on Jade Mountain Road, tucked between folds of verdant mountainside just south of Taipei, so after 17 and a half years it's going to take a while to sink in. 
When we eventually got back here after an emotionally charged summer of heartfelt song and motorway food, we found the place buried deep in four-foot weeds and grass as high as your head. The three cats, thriving thanks to the diligent efforts of our dear neighbour, Jean-Jaques, had been happily patrolling the barns and garden, but since they had been locked out of the house, mice had been partying like there's no tomorrow and had managed to pillage every one of the few food items we had left stashed away, including four whole packets of raw spaghetti (a small fortune in these inflationary times) and an entire carton of vegetable soup, which sat where it had been on the shelf, with a mouse-sized hole at the top of one side, and every morsel of soup cleaned meticulously from the inside.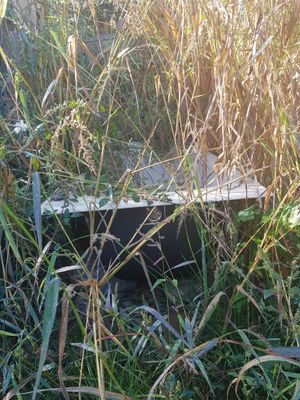 I was left with the delightful, if unsanitary image of mice diving into the soup and re-emerging, dripping orange gloop from whiskers to tail in what must have been the rodent equivalent of a decadent Monaco pool party. Glad they got a chance to have a bit of fun before the cats were allowed back in. We don't come across many mice anymore, well at least not whole ones. 
After a good deal of sweat and cursing, grunting and humping, the slightly dank, mouse-nibbled building site to which we returned now boasts a rather rustic kitchen, replete with antique marble-topped dressers, a sink and running water (thanks to my multitalented brother), a living room with an open fire, a study (admittedly a bit chilly to actually study in) with sofa, desk, bookshelf and pictures, and the aforementioned bedroom, (now with an actual ceiling!) which thanks to the gift of masses of incredible antique furniture from dear Martine who sold us the house, is fit for a princess. 
It's all painted white, with oiled floors and almost a semblance of tidiness at times. The contrast with a slightly damp ply-lined van is truly remarkable, as is not having to cook dinner right next to your bed. 
The rest of the time I've been insulating everything I can, digging drains, pointing walls, felling the odd tree, trying to keep on top of the firewood situation and just now installing a cat-flap in our continued campaign to be warm some day. 
The cats are cheeky, thieving buggers, but very efficient mousers and extremely sweet (as long as you're not a mouse). Raphael is a massive black lion of a cat, with a resplendent slightly ginger mane and pantaloons, Rose is very gentle, unless food is involved, in which case she growls like a Rottweiler, and Mehitabel is tiny, fleet of foot, very personable and absolutely ferocious when it comes down to it. They rule the roost, but I must admit we're thoroughly enjoying their company.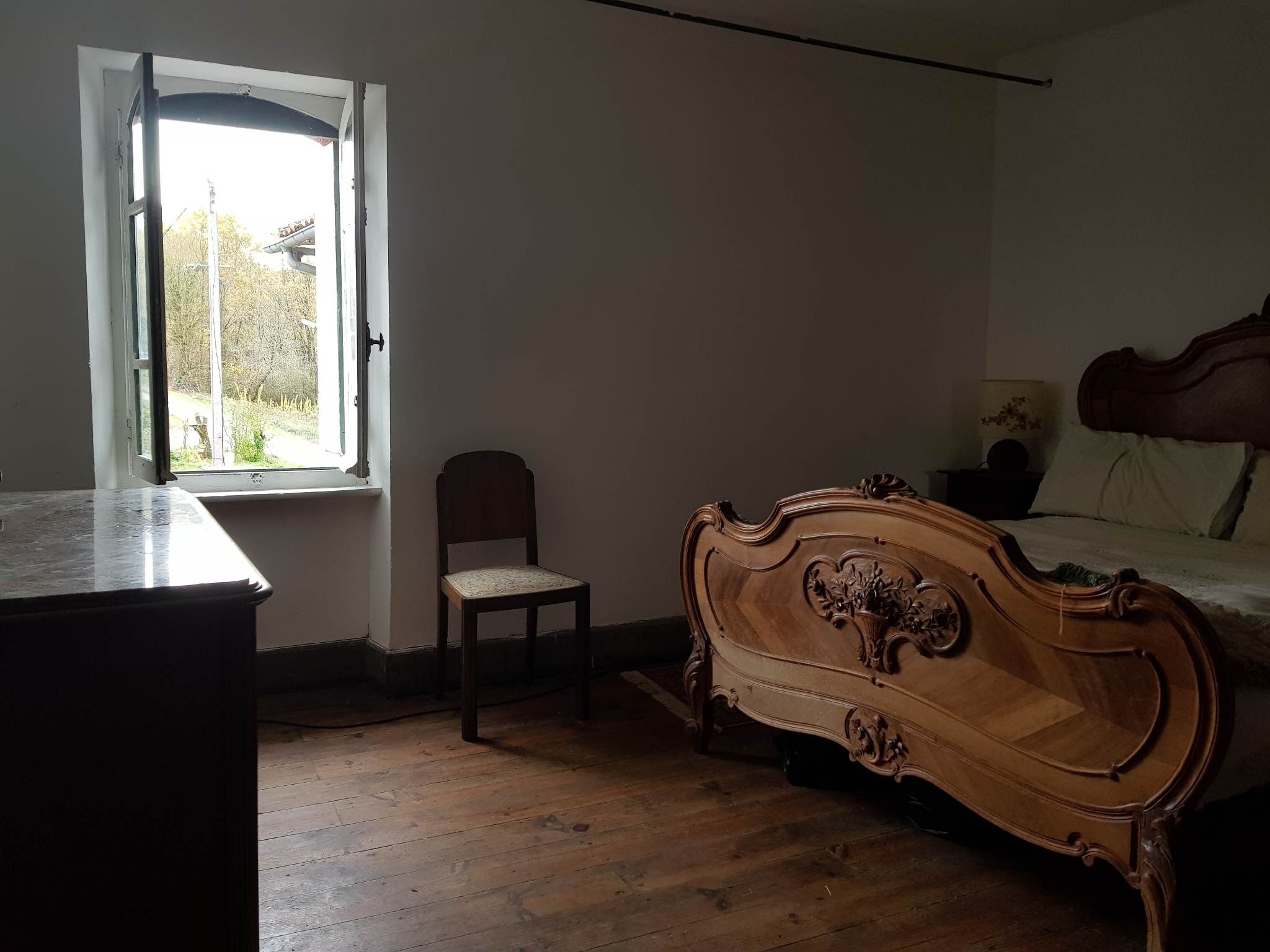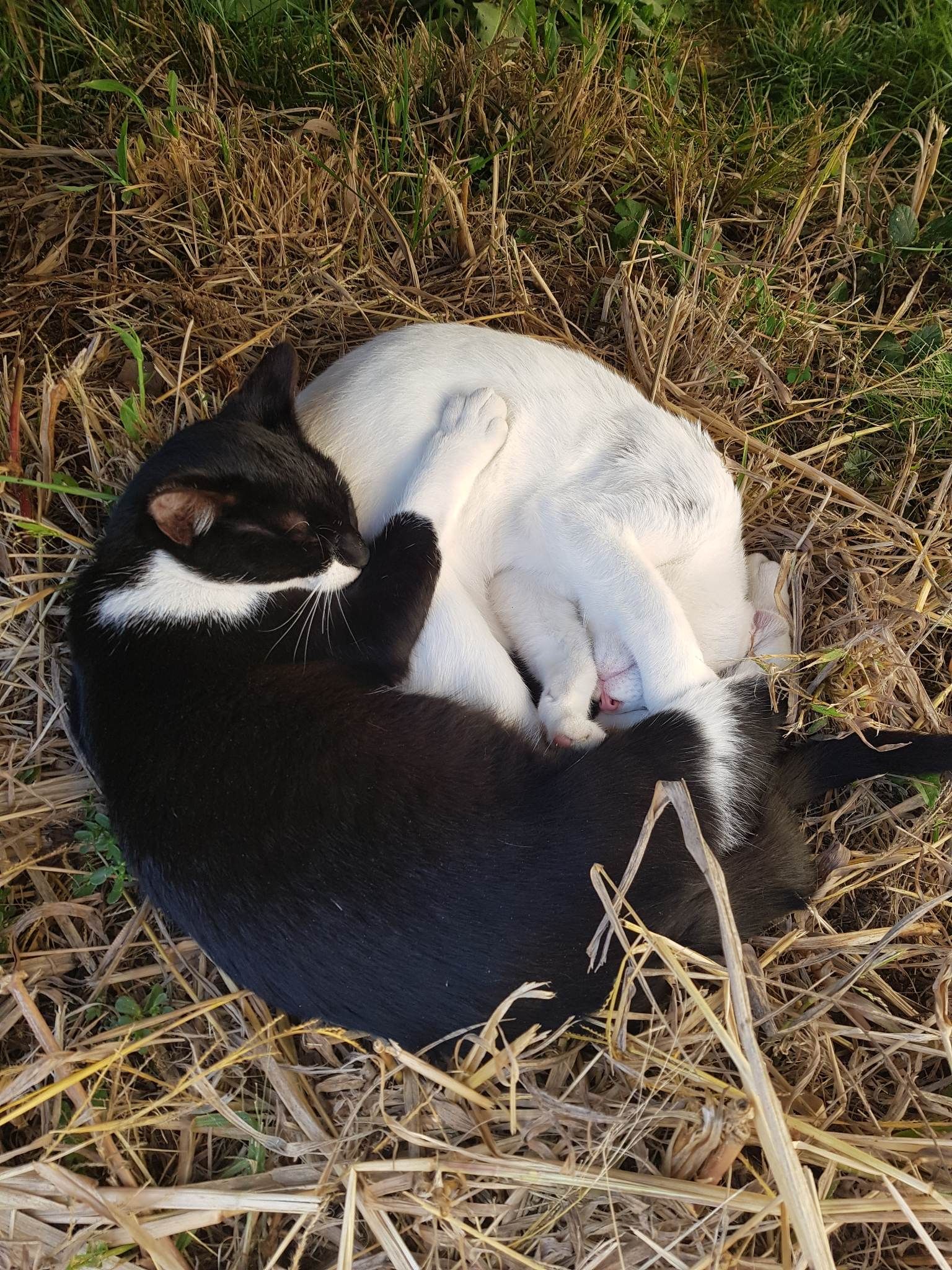 All of this has mostly kept me from making music since the end of the summer, apart from the odd visit from my niece and nephew who won't leave without a bit of a singalong and some occasionally musical and endlessly interesting double-harmonica action, and a delightful visit from song-writer extraordinaire, Matthew Robb, and Astrud who popped in on their way from Köln to Andalucia, but with any luck, that will change now we have some rooms to be in. We're not blessed with much in the way of internet as yet, but I will work on the possibility of the odd live-stream as soon as we make some progress on that front. 
I'm starting to assemble a few dates for next summer's touring schedule and will let you know as soon as soon as it begins to take shape, but I could, as ever use any help I can get finding new, or indeed old contacts for places and people who still like to pay for a concert from time to time. 
This past summer, Nye and Piotr were on superlative form, as was Sascha on the German leg, and it was true joy to play for so many of you. Though I love to spend a quiet few months building in the fresh country air, I miss you all terribly and eagerly await the next chance we get to make some Djukella music. 
A particular treat was spending ten days or so in the company of our old bandmate Dana Wylie, and her ten-year-old daughter, Anna. I'm currently on the hunt for any videos of us playing to share with you. It's an amazing feeling to step back on stage with people after 15 years and find it feels as though no time has passed at all, though there's a fair bit more pretending you know the material, which is also fun. Thanks immensely to all of you and all of the lovely folks who hosted us along the way.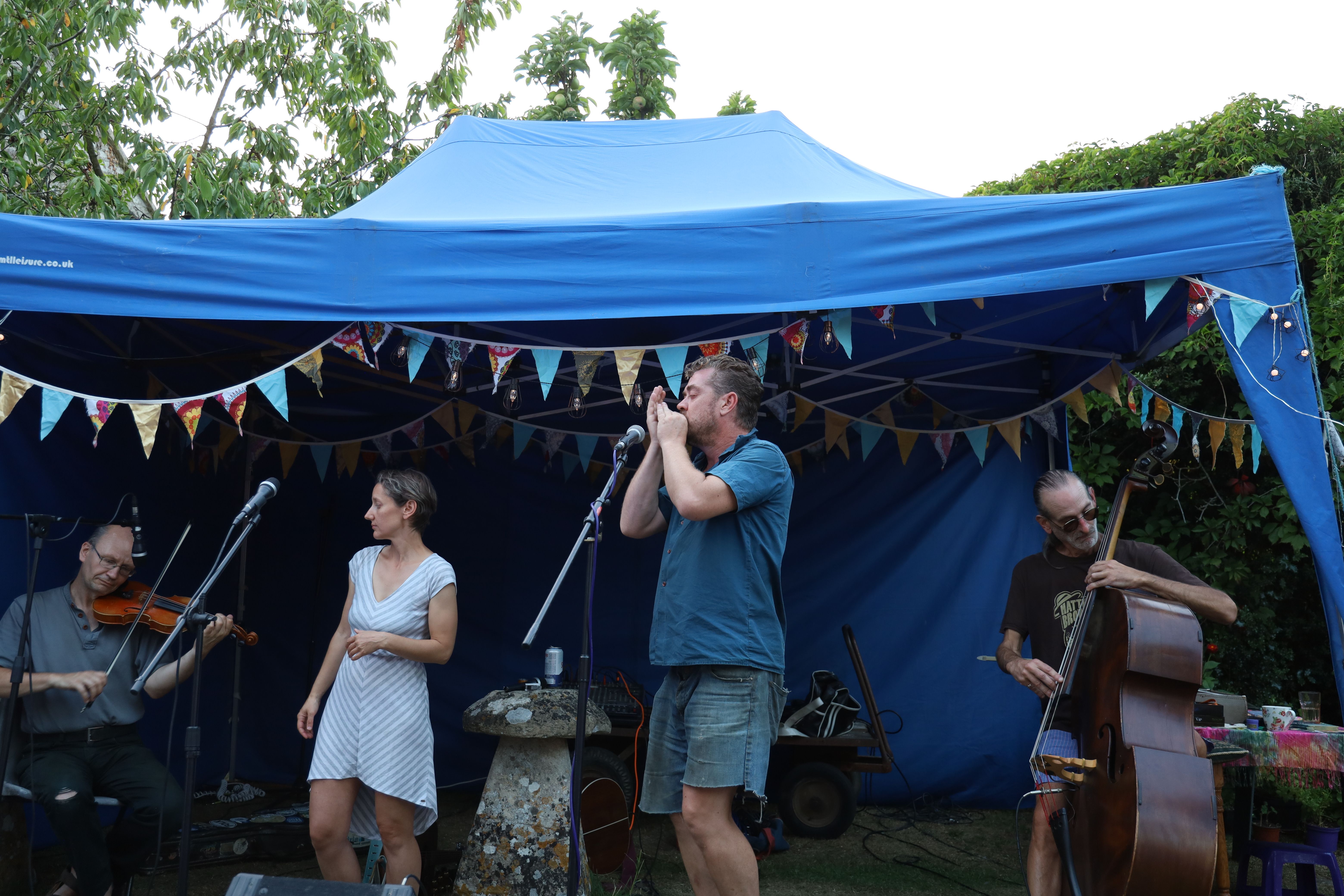 Since I last wrote, as far as I'm told in the media, the world at large continues to spiral towards oblivion, but out the window in the real world the tractors putter on by and the cowbells clank gently in the background. It reminds me of a Bill Hicks routine from the early 90s about watching more than 27 hours of CNN in a day. 
Israel, and indeed most of Palestine are about to be taken over by the most unsavoury far-right cabal, being as they are the only coalition able to return Bibi Netinyahu to the position to which he has become accustomed. Ever the mercenary, but he does enjoy receiving all those gifts. Turning the culture-wars up to eleven, they have decided on the very "meta" strategy of appointing a man who has already been tried and convicted of inciting racial hatred, as Minister for Police, putting the shenanigans of the most rabid American racists in the shade. 
In the States, Biden's desperately trying to rush as many munitions as possible to Ukraine before he loses control of Congress, whilst Trump soldiers on, attacking friend and foe alike, as perhaps it starts to dawn on him, that making America orange again might not be such a smooth ride against the wishes of his erstwhile backer, Rupert Murdoch, who in time-honoured fashion seems to have taken a shine to a new and younger nutjob. 
In Turkey, Erdogan continues to prosecute anyone who may some day be able to challenge his unflinching grip on power, while somehow managing to straddle the "Iron", or rather Information Curtain, remaining a loyal member of NATO (a fair way from the North Atlantic, one might note) and a key ally of Russia as the two use the Ukrainian population to slug out their differences over access to rare-earth metals in a cruel and brutal winter. 
Iran seems intent on demonising, imprisoning and even executing a whole generation of their population to assuage the outdated dogma of yet another Cabal of crusty old zealots, whilst bankrolling their efforts by flogging arms to Putin. 
I may be seen as a fool and a communist to suggest such a thing, but the correlation between corrupt regimes bankrolling their crooked schemes by selling weapons to other corrupt regimes, with which to oppress their own, and indeed other populations, seems hard to ignore, when the stated intention is to "enhance peace and security". One is tempted to speculate that selling less arms to less deranged people might yield more positive results, and reduce the carbon footprint of those involved to boot, which is apparently another stated intention of the current "plan". 
Here in France, or rather over there in Q'atar, Macron seemed as at ease with his hosts and the slippery Infantino as he was keen to be pictured as much as possible consoling the actual King of France, Killian Mbappe after France's defeat to Argentina in the Football World Cup Final. Being more of a rugby man myself, I'm often left wondering when watching football, why they spend so much time hanging around and kicking it to their own goal-keeper, but it was a deeply enjoyable match, involving a couple of the most amazing talents since Pélé and plenty of excitement. 
So compelling was it that I ended up watching the bizarre spectacle of the "Awards Ceremony" when the beneficent host, Sheikh-Yermanibags, was finally allowed to strut around with all the other moneybags, fat-cats and cooperate relations managers, and be snapped with slightly confused footballers trying to negotiate the oversized stage.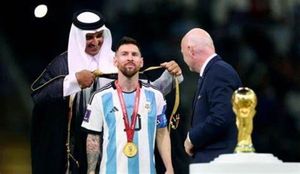 Talking of corrupt and illegitimate regimes, and lacking the time and inclination to take you any further around the world for now, we return to the UK and its latest "government". Ever since the inevitable but still remarkably rapid implosion of The Liz Truss Experiment , I have tried, mostly in vain, to curb my news addiction, and find informative things to listen to, as I go about my day. 
I thoroughly enjoy the Alexei Sayle Podcast, particularly the more recent episodes, which become more and more informative by the month, as well as Alexei Sayle's Imaginary Sandwich Bar on BBC Radio 4, which is a comedy tour de force. If you weren't around in the 80s or have yet to discover Alexei Sayle, check him out. 
Through Alexei I've recently discovered Blind Boy Boat Club, which is a whole other kettle of fish, with a delightful Irish lilt. If anyone can suggest any more inspiring and or entertaining podcasts, or other audio entertainment to keep my mind working as I re-point walls I'm all ears. 
The fall of Johnson and the cheese lady in turn, made for such compelling farce, wrapped as it was in regal pomp and splendour, it was difficult to tune out, as was the case in the years of Herr Drumpf across the pond. Every news bulletin of the day would present yet another fresh revelation of corruption and incompetence, mendacity and down-right dishonesty that I was left wondering whether the newly unemployed writers of Neighbours had been hired en-masse from Melbourne by the powers that be, to come up with a distraction compelling enough to allow them to raid everyone's pension funds unnoticed. 
After the galloping pantomime of frauds and charlatans that characterise the past few years, it seems, certainly in the UK media, things are settling back down to the background hum of powerful men saying poisonous things about Meghan Markle, comfortable people complaining about desperate refugees "invading" our beaches, hedge-fund managers telling nurses they should work harder for less and be happy with applause for dinner, as the deeply corrupt and roundly disgraced architect of those very nurses' COVID related PTSD, Hat Mancock himself is paid £400,000 to nibble dingo-bollocks in a holiday resort, "to raise awareness of dyslexia". The brave and the good are shown nothing but scorn whilst  the wicked are showered with gifts, or slime, as the case may be, not mention book-deals. 
The word in the British press is that relations between Britain and France, or rather between Sunak and Macron, are far less frosty that under the regimes of the precedent blonde beasts, whose bread and butter was taunting the French, while failing to mention that both Sunak and Macron until very recently were colleagues at Goldman Sachs. 
It's so often the omissions that shed light, rather than the juicy nuggets we're ostentatiously thrown. 
So if you've managed to make it down this far, thanks for reading. 
To wrap up this rant in a way which combines investigative journalism and decency with political intrigue and our Qatari paymasters, for some reason, the entire UK press, (even, to my great disappointment, Private Eye) has conveniently failed to notice Al Jazeera's recent offering from their award-winning (and editorially independent) investigative journalism team, entitled "The Labour Files". 
If you're at all concerned with honesty, integrity and the right to a fair trial, it makes for some pretty intriguing viewing. And if you're worried it's another socialist diatribe, here's a Tory to tell you all about it.
If anyone wants to buy some music, hire us for a gig, commission a video, song, article, poem or novel, or just throw a couple of quid in the hat; times are tough and every little helps. Everything is available at jezhellard.net and I'm always up for a bit of correspondence, even if you're not a brass penny to your name. And if anyone fancies a trip to south-west France, let us know. 
With best wishes for a fine festive season, and perhaps a more compassionate new year. Looking forward to hearing from you all in due course. 
With much love from down here, 
Jez