Dear Friends, 
Belated Solstice, Christmas and indeed Boxing Day greetings to all corners of the world, 
I trust that you've all been enjoying whatever festivities are available to you, given the varied nature of rules and regulations these days. We were treated to an absolutely delightful Christmas with my brother and family over in Le Mas d'Azil. Deepest thanks to them all for such a fine spread, with the added bonus of at least one heatable room and hot running water - LUXURY!. 
For those in the northern hemisphere, and particularly to all who live in vehicles, huts, and other outdoor situations, I must say I'm delighted to have made it once more past the cross-bones of the year to the gradual return of the sun. We've been blessed here in the Pyrenées with a week of frosty mornings and clear (if short) sunny days which has come as a very welcome salve after a full month of rain, but today we're back to a gentle drizzle over misty forest, with the handsome aspect of Belbèze-en-Comminges in the background.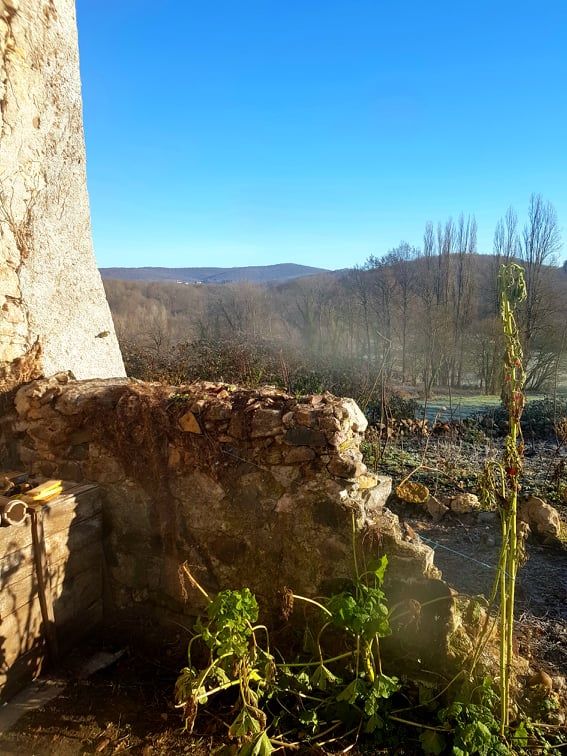 Being as we live in the only vehicle we have for transport, the need to drive in and out of our driveway through this period meant that we were mostly rather marooned in a large pool of mud, with strategically placed pallets in various states of repair, between which to hop; and established a daily routine of adding layers of broken roof tiles to the deep ruts through which the van had to struggle, until eventually we have a semblance of wide terracotta train-tracks to get us round the corner to our favoured parking spot, replete with a siding for visitors. 
Sadly, my life has been largely based around moving massive amounts of stone, timber and tile, keeping us vaguely warm, well-fed and on the right side of the sanity barrier, so I've had very little time for any kind of music or festivities this festive season, but we are beginning to make some real progress on making our place at least slightly habitable. With a little help from my brother, I've stripped all of the old planks out of the first floor of the barn, and taken delivery of a massive piles of pine planks to replace them. To my great joy, it turns out that all of the beams and all but five of the joists are in fine condition, so after doing a little work on one of the walls, I'll be able to put a floor in and actually have a decent dry area to occupy, rain or shine.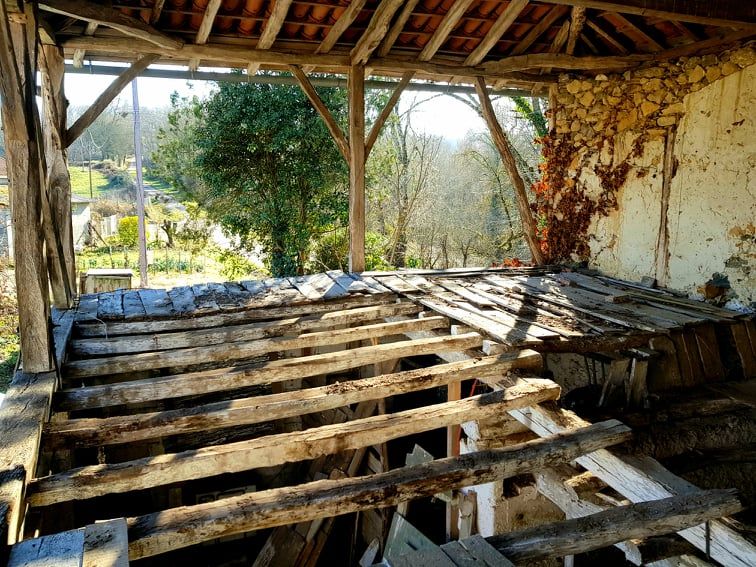 We have just acquired a beautiful old Godin woodburner for in the kitchen which now even boasts some cooking facilities, which certainly helps to keep the van slightly less humid, and we've stripped off half of the old plaster, ready to make it a little more like a house than a squat. We've been given a vast amount of useful bricolage by our friend Olivier, including a shower stall, which we've assembled, and is almost ready to plumb in (in the corner of the barn, rather than a more conventional setting, but we've got to start somewhere) but by far the most revolutionary step so far is our new bath-tub.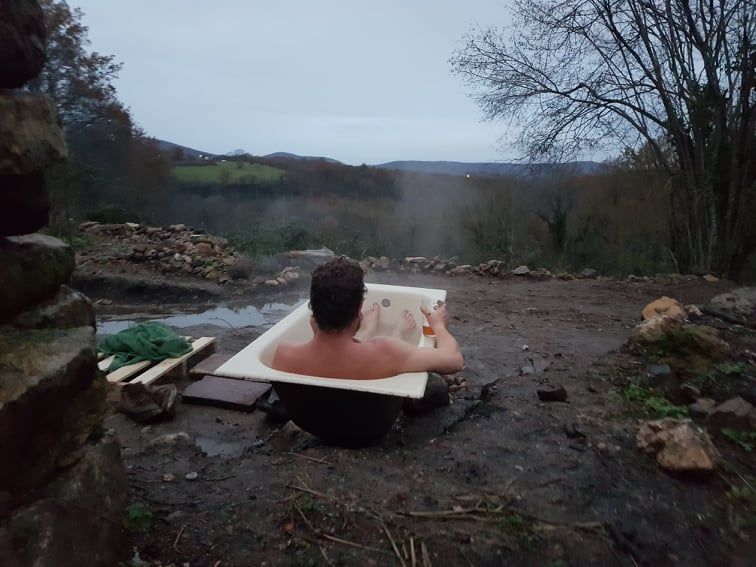 Anyone who has yet to install a cast-iron bath over a fire-pit in the garden, I can't recommend it highly enough. The curious joy of a bath which gets warmer, rather than colder as you bathe, is quite something, and brings to mind the Captain of the Golgafrinchan Ark in Douglas Adams' The Restaurant at the End of The Universe, though I prefer a pint to his Gin and Tonic. 
Word of our bird-feeding station on the wall outside the van window has clearly spread far and wide, as we now get daily visits, not just from Great-tits, but Blue-tits, a Robin, various little brown fellas, a pair of Nut-hatch, with their handsome peach and blue get-up and perhaps even a nightingale, though I need to get myself a decent bird book to consult on these matters. 
It seems the barn-owl no longer roosts in the barn behind the kitchen, since Yasmine and the aforementioned Hibou were equally surprised by their brief meeting in the back barn some months ago, but it dines in the barn from time to time, judging by the fresh pellet I found the other day and the beautiful feather that Anelie collected one day when we were out.
Talking of something which might have been coughed up by an owl. After all my banging on about the profound mendacity and abject incompetence of Boris Johnson and his shower of "ministers", I must admit I have been quite taken-aback by the speed in which his reputation for being immune to accountability seems to be collapsing. 
There have been many times over the years when he has attracted the type of scandal which would signal the end of a career for anyone else, only to sail through unscathed, with everyone happy that it's just Boris being Boris. I know that his enduring appeal and electoral successes leave most sentient beings outside the UK scratching their heads, as on the international scene he comes across as a cartoon-made-flesh of an overweight Trump impersonator having a stroke on live TV, but when I saw Declan Donnelly, one half of British Television's most celebrated light entertainment duo, Ant & Dec, and not a noted public satirist, address him directly on a primetime show, I was gobsmacked, and at once elated that he may finally be tumbling toward his long-courted comeuppance.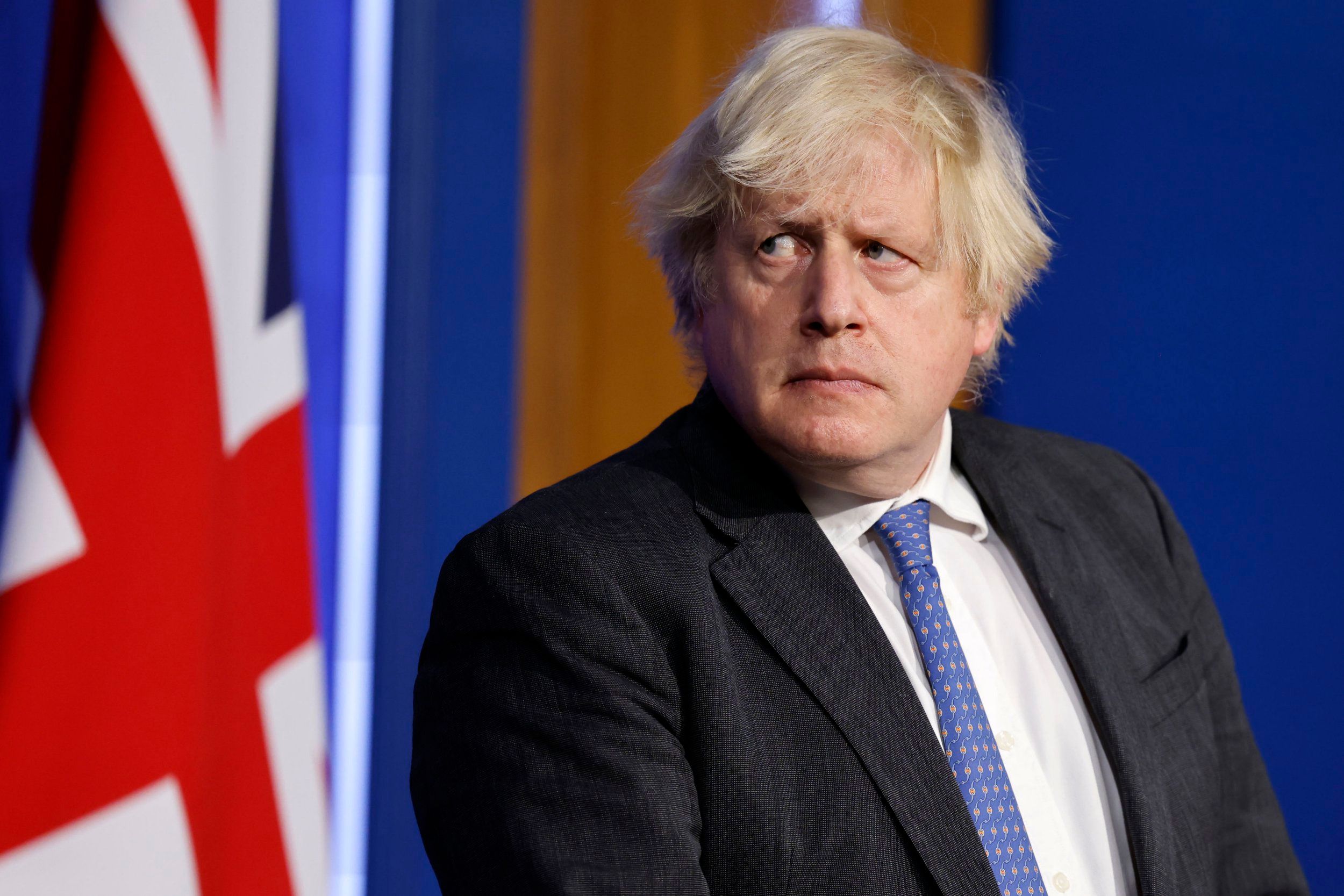 After weeks of sending out ministers on TV and radio to expertly prevaricate their way through the scandal of the day, insisting that up was down, or down up, or whatever the instruction from on high had been, only to have Bojo reverse-ferret within the hour and send them out again to insist that the opposite had always been their fervently held opinion, there came a distinct point, just after the video of Allegra Stratton giggling through her mock press conference with the lads in the much fabled blue Briefing Room, when for two whole days, no-one would do it anymore - no-one that is, other than Matt Hancock, who would happily fellate a badger on Good Morning Britain if he thought it'd get him on the telly. 
The PM can normally rely on such experienced hands as Nadim Zahawi or Kwasi Kwateng, who both have fantastic names and can quite happily talk constantly for 20 minutes in an authoritative tone without answering a single question, or conveying any information at all, but suddenly they weren't answering the phone. 
Much to Yasmine's continued disdain, I am still a fairly regular listener to the Today programme on BBC Radio 4, and it was fascinating to hear the bewilderment in the voices of the presenters when endlessly required to state (for balance, naturally) that though they had repeatedly contacted the government requesting a spokesperson, no such spokespersons were forthcoming, in fact not a single representative of the party had even answered the phone, apart, of course, from Matt Hancock. 
As a tragi-comic spectacle it's all pretty compelling to chuckle about from afar, but the truly tragic thing is that when Boris quietly steps back to spend more time with, or perhaps without his families, we will be left with a choice of Liz Truss, currently taking every opportunity to be photographed in a spanking new Thatcher hair-cut riding on a tank, or artificially inseminating a cheese, or whatever it is she does, Raaaab, who isn't quite sure where Dover is and insists the police don't investigate crimes which were committed in the past, and of course, Hancock, of whom we've seen far too much already.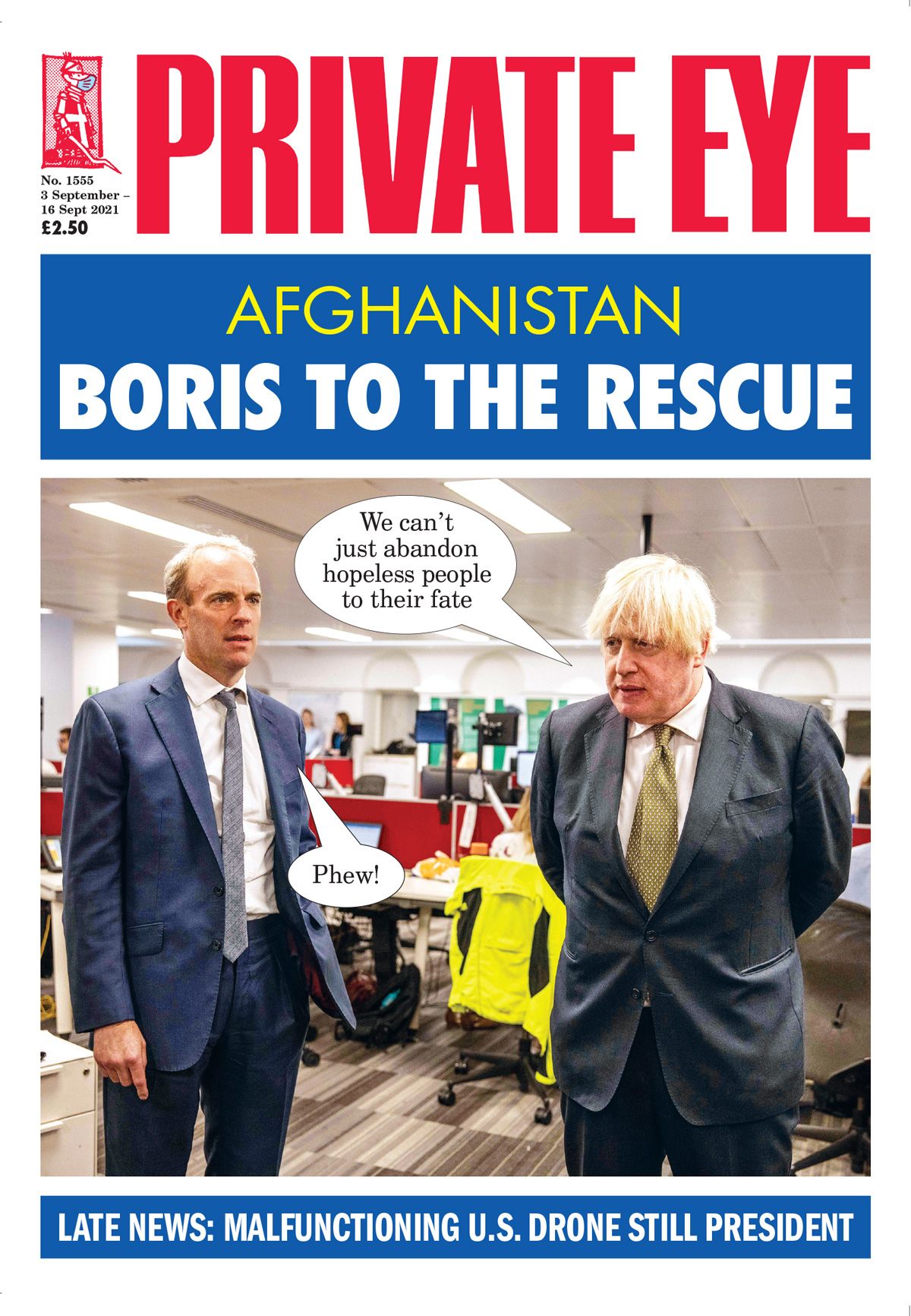 What a strange system it is, in a country full of deeply charismatic, capable and morally driven people working in so many fields, that executive positions are reserved for blithering idiots who'd have trouble negotiating themselves out of a damp paper bag, or posturing egotists with a Churchill/Messiah-complex. I think perhaps a work experience style job-swap scheme in which Boris Johnson and his entire cabinet change places with Gareth Southgate and the England football squad for a trial period might be enlightening, not to mention thoroughly entertaining.
England's young striker, Raheem Sterling was guest editor on the Today programme a couple of days ago, the day after Cumbrian hill-farmer, James Rebanks took the reigns, and both really were a refreshing change from the usual childish tit-for-tat and blind adherence to the latest twitter-storm. The interview with Sterling and Southgate in the place of the 8:10am interview with a "leading" political figure was inspiring on many levels, and Sterling's choice of subjects, guests and causes reminded me that there are many people out there who know exactly what we need to do to make our world a better place. 
Talking of inspiration. I have received the first rough recordings we made at the inimitable Mike West's 9th Ward Pickin Parlor back in the autumn, and though indeed rough and ready, there's some good material to start working on the next Djukella album. As the sun starts to return and I have to spend less time chopping wood each day, I shall get back to playing music and perhaps even recording some videos from the garden. For now I'm booking tours for this year, so anyone who fancies hosting us for a concert, or knows of a venue/garden/barn/house/park/church/hall where we should play along the way, please get in touch.
For now I shall leave you with a video of us playing last summer in the twilight of a Priston evening. Thanks to Owain Jones for continuing to post songs on the Village Hall Gigs youtube channel. It's some of the only tangible evidence I've found so far of last year's tour, and it helps to remind me that I still exist. If anyone got any good photos or videos of any of our other gigs, I'd love to see them.
I trust that you're managing to stay positive and connected with as many inspiring folks as possible in these distinctly interesting, yet strangely boring times. With a bit of work, some quiet reflection and the odd conversation across the barricades, I have a feeling we can make 2022 a much better place to live. 
With much love from the moist hills of Le Couserans, and best wishes for a fine New Year, 
Jez