Dear people of the wide world,
After many days of travelling, singing, and repeatedly packing an inordinate amount of equipment into a confined space, I am blessed with the coincidence of a day off, a chair, and a table beneath a handsome chestnut tree with a reliable internet connection. 
After days of blazing sun baking the cracked ground, and travelling with strategic pieces of cardboard shading the instruments from melting in the southern sun, the weather finally cracked last night with wild winds, distant thunder and a touch of refreshment for the parched earth, just in time for us to finish barbecuing in the rain. 
This morning it's a bit chilly, and I'm sitting here wearing a woolly hat, contemplating adding a scarf to the ensemble, but the grass seems rejuvenated, the birds gently titter in the background, and by a stroke of luck, neither the dogs nor the power-tools across the road have started yet. 
As we near the end of the Invisible Antelope Tour, it's time to make sure the rest of the summer's schedule is in order so we can catch up with as many of you as possible. Deepest thanks to all the wonderful folks who've hosted us, listened to us, chatted with us and made the last couple of weeks an absolute joy. As seems to be the way these days, house-concerts have bloomed into garden-concerts, barn-concerts and even swimming pool concerts, and we've  been treated to some stunning backdrops, from horse-meadows to boat-sheds, a brand new garden stage to a gatehouse built in 1678.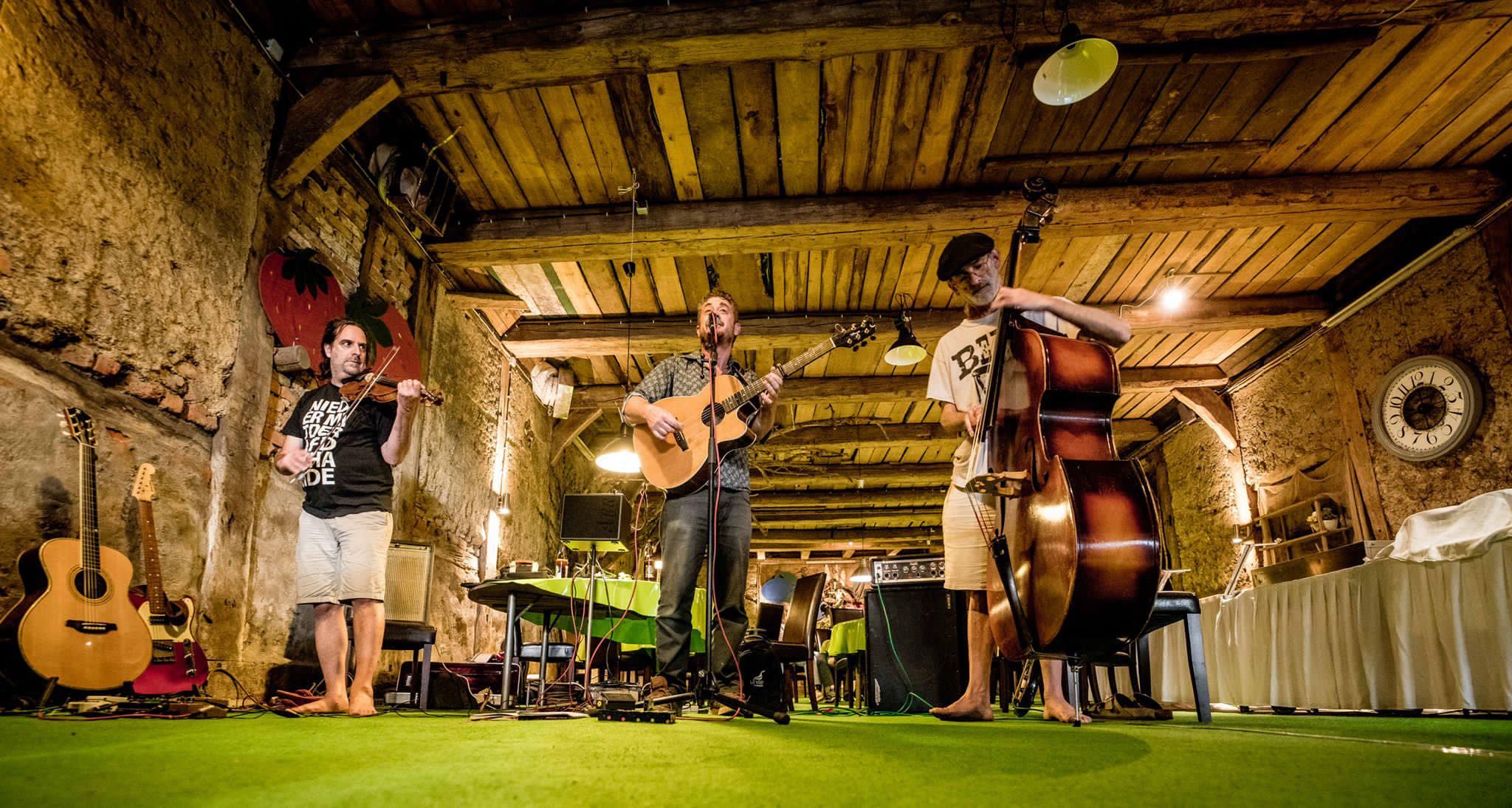 On our return to Blighty, we're looking forward to playing some fantastic festivals, and would love you to join us. 
Many festival organisers are finding that since the lockdowns, it remains hard to convince many traditional festival-goers to go into any place with crowds of people, so we're having to work even harder to try to get the word out and tickets sold. Folk festivals have re-organised themselves so that there's plenty of space for everyone to enjoy the music and festivities without having to crowd together, so people who are still wary of enclosed spaces can relax and enjoy themselves. 
For those of you in Devon and the south-west, it looks like our only show down your way this year will be Thursday July 14th at the marvellous Hatch Barn at Loddiswell, near Kingsbridge. It really is the most beautiful venue, hand-crafted by the great Mark Arnold, replete with trapeze, incredible decor and cushions galore. If you're anywhere nearby, or know anyone who is, we'd love to fill the place up. 
On Friday July 15th, we're playing at Tolpuddle Martyrs Festival in Dorset, a hive of inspirational music, political colloquy and local history, nestled on the River Piddle in a glorious corner of Dorset. If you're anywhere nearby, or fancy a bit of an adventure, tickets are available here.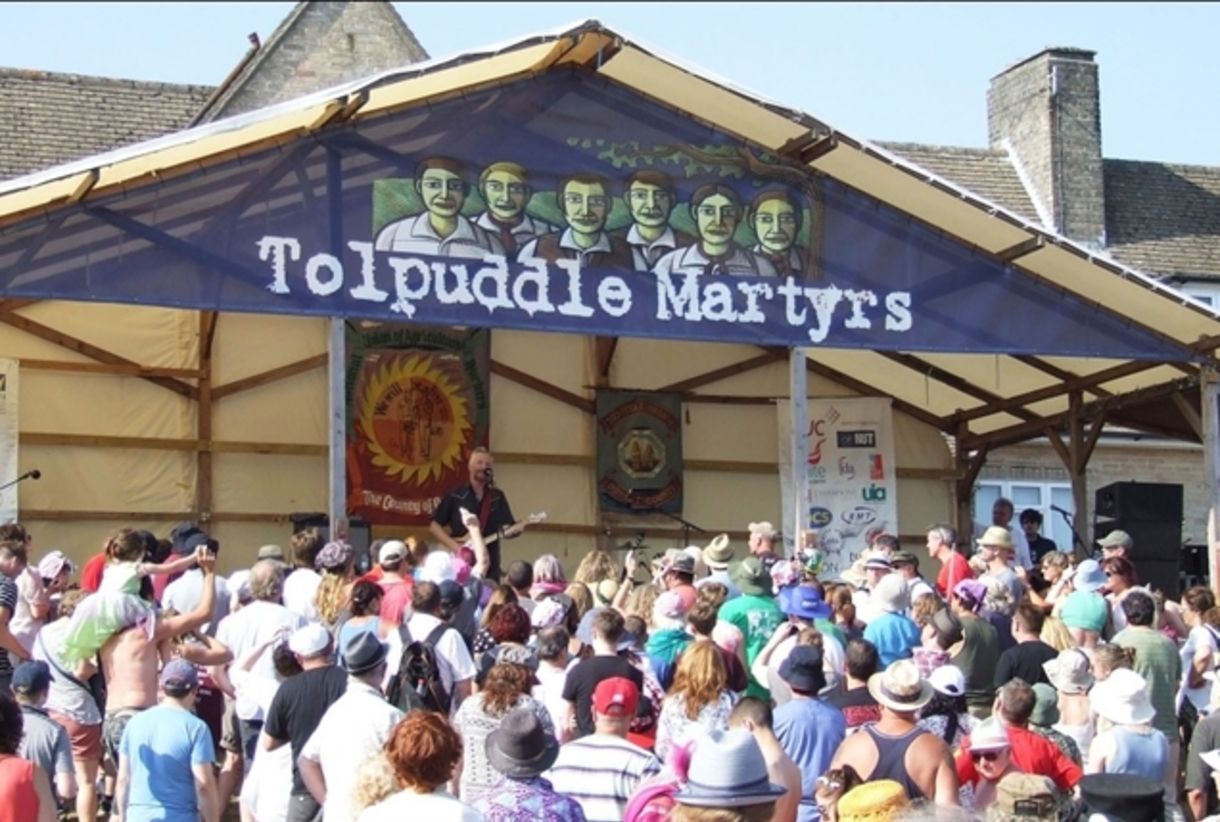 If Dorset seems distant and the M25 is more convenient for you (I suppose it must be for someone), on Saturday 16th, we'll be playing at Pig's Ear Folk Ale, at Sevenoaks Weald, which is (despite the M25) a delightful corner of Kent. Tickets for this one are available here. They've got a great line-up and are reputedly the friendliest festival in the South East.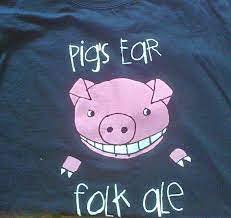 Those of you local to Bath or Dorset, who'd prefer to see us in two of the finest pubs anywhere in the world, we'll be bringing Djukella music to The Square & Compass in Worth Matravers on Sunday July 24th, and to The Bell Inn, Bath on Monday 25th. 
At the end of the month we'll be making a brief appearance at Cambridge Folk Festival on Saturday July 30th, before hightailing it across the fens to Bedford for Blender's Weekend Takeover at The Quarry Theatre, for the Bedfringe Festival. We'll be joined by the inimitable Fiona Fey for the 5:30pm show. If the East-Midlands is best for you, get your tickets here. 
If you're an East-Anglian, the very best thing you can do is get your tickets here for our show on Friday August 5th at the legendary canal-side music venue, Geldeston Locks Community Pub, which has recently been taken over by the community and is returning to its former glory. We could use as much help as possible spreading the word to anyone you know in Norfolk, Suffolk and even Doggerland. It'll be a great night. Maybe even a touch of Dwile Flonking...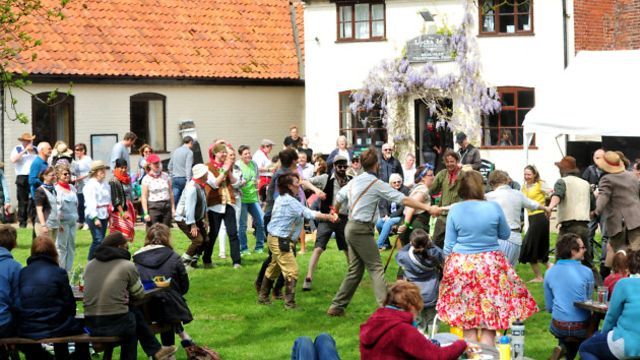 Then on Tuesday August 9th we'll be reuniting with the great Dana Wylie, d'rect from Canada for a run of UK gigs for the first time in a decade. If you don't know Dana's music, theatre or writing, you're missing out. You can feast your ears and other appropriate senses at www.danawylie.net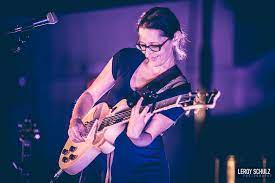 We're still having trouble pinning down venues for the Bristol and Glastonbury shows so if you have any suggestions/contacts, I'm as always, all ears. I will keep you posted, but otherwise, it's looking like this at the moment… 
Tuesday 9th - Bath - The Bell 
Wednesday 10th - Bristol 
Thursday 11th - Glastonbury 
Friday 12th Priston - Garden Concert 
Saturday 13th - Hampshire - The Cheriton Sessions 
Sunday 14th - King's Cliffe - The Pytchell 
Tuesday 16th - TBC 
Wednesday 17th - London 
Thursday 18th - Horley - Cafe 54 
Friday 19th - Purbeck Valley Folk Festival + 9pm Worth Matravers - The Square & Compass 
Saturday 20th Purbeck Valley Folk Festival
After we bid farewell to Dana, we'll be finishing off with appearances at Into The Wild Gathering in the most spectacular corner of Ashdown Forest on Friday August 26th, tickets available here, and then playing for the first time at the great Towersey Festival in Oxfordshire. The longest running folk festival in the UK, the line-up is incredible, with something for all tastes, from Bill Bailey to the Hackney Colliery Band, Anais Mitchell to Peter Knight.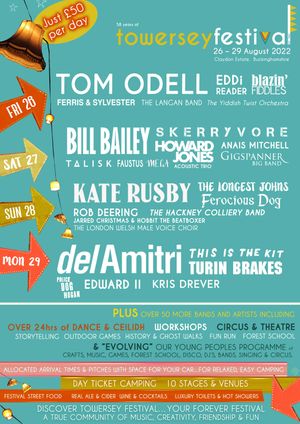 Tickets are available here, so if Oxfordshire's convenient for you, come and join us, either for the day, or for the whole shebang. 
So that's most of the news for now. As you can clearly see from the gig-list on the Shows page of the website, we have plenty of gaps in the schedule which we'd love to fill, as making a living is hard enough as it is, without days of having to feed musicians with no wages. So if you know of a likely spot, have a house, garden, church, bus-shelter or suchlike which you think could do with a bit of music adding to it, get in touch and we'll organise something in your area. Otherwise you might run into us busking the highways, byways and thoroughfares of old England. 
As always you can buy music, either physical (how retro!) or digital, by clicking here, or if you've had a windfall dealing arms, oil or gas, or even are thriving by more ethical means, all donations towards diesel, CD duty and general wellbeing are always deeply appreciated here. 
Talking of arms, oil and indeed gas (or at least hot air), I see our illustrious Prime Minister/sexually incontinent Dulux dog (delete as appropriate) has been on the run from the British press, doing the rounds of the photo-op season with various world leaders, playing the clown and grasping any opportunity to fill the front pages with anything other than what a venally corrupt and shambolic embarrassment he is. His latest schtick hinges on a preference for "good war" over "bad peace". There's probably a song in that.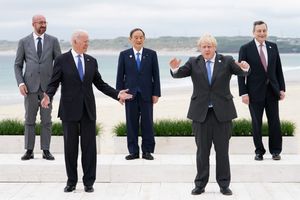 Anyway, pardon the absence of much entertaining copy in this latest missive, but time slips by and getting the information out about where you can see/hear us is what needs doing today. 
With much love from beneath this chestnut tree, 
Jez