Dear friends out there in the wide world,

As I finally get a moment of neither driving nor singing, I find myself back in an industrial unit in Well Rough waiting for a new calliper and a length of cable to get Bella, The Great White Hope through this years' MOT. It's been a slightly gruelling, but thoroughly enjoyable couple of weeks, playing pretty much every day all around the West Country with an emergency mission to cover for The Hot Rats at Broadstairs in East Kent thrown in to test my driving stamina.

The music has been flowing beautifully and we've had some incredible shows, but the shoulder injury I've been nursing for the last couple of months has become excruciating, and doesn't seem to appreciate a constant regime of either roundabouts or guitar playing. To be honest, playing the guitar is fairly comfortable; humping cases around and steering, less so.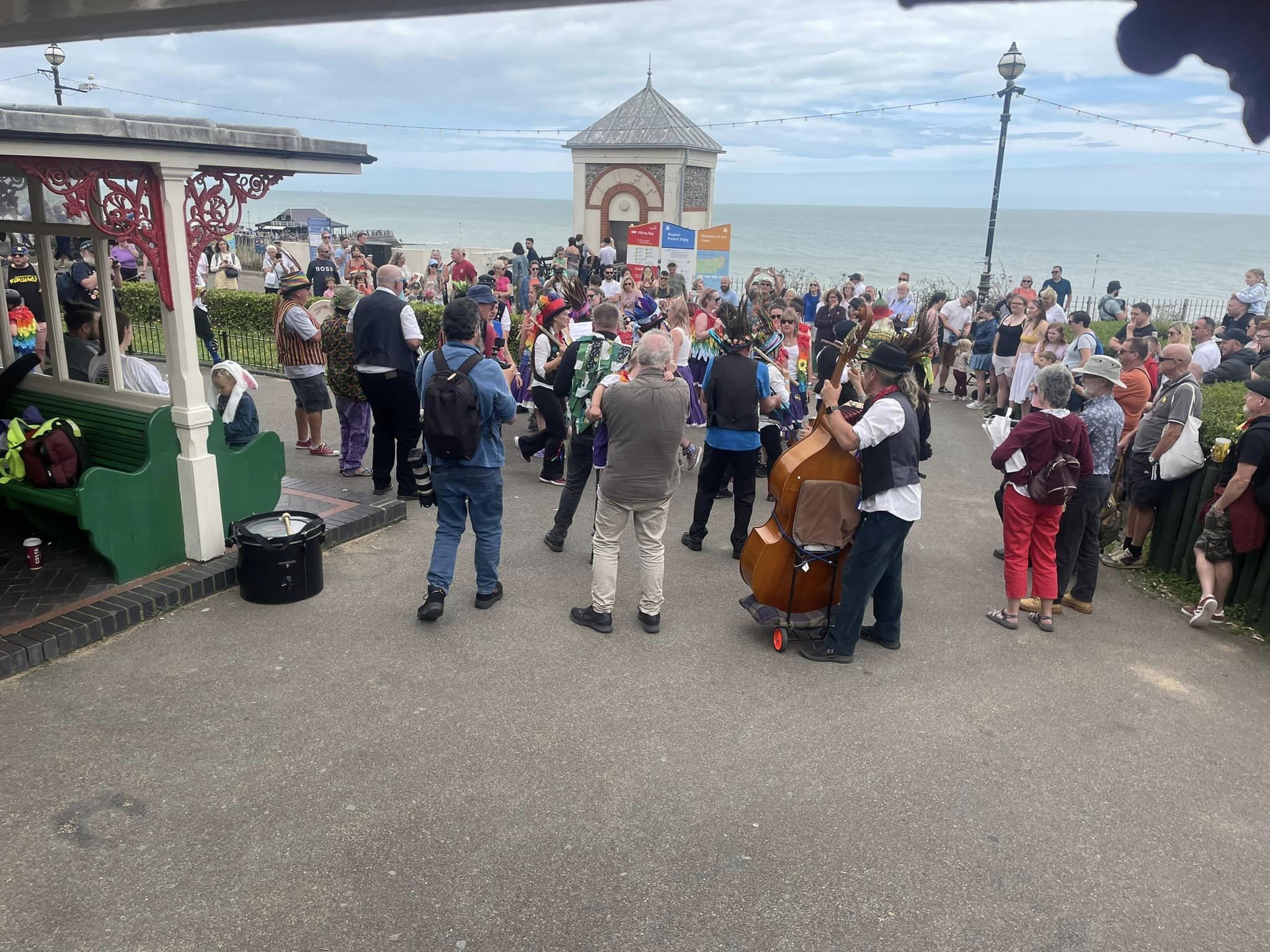 We only have a few shows left before I need to skedaddle home to the mountains and get back to building, and I'd love to catch up with as many of you as possible before the off.

This Thursday, August 24th, we are playing our only Northamptonshire show of the year; Little Ember Sessions at The Talbot Hotel in Oundle. I know it's a school night and all that, but it's our only chance to play a local show for local people, so if you're anywhere nearby, or know anyone who is, please help us to spread the word and fill the place up.

It's a beautiful venue in the heart of historic Oundle run by good people, so help us make their day. Tickets are available here. If you're in touch with any PWS old-timers, The Sofa Sessions crew or any other musical connections, let them know.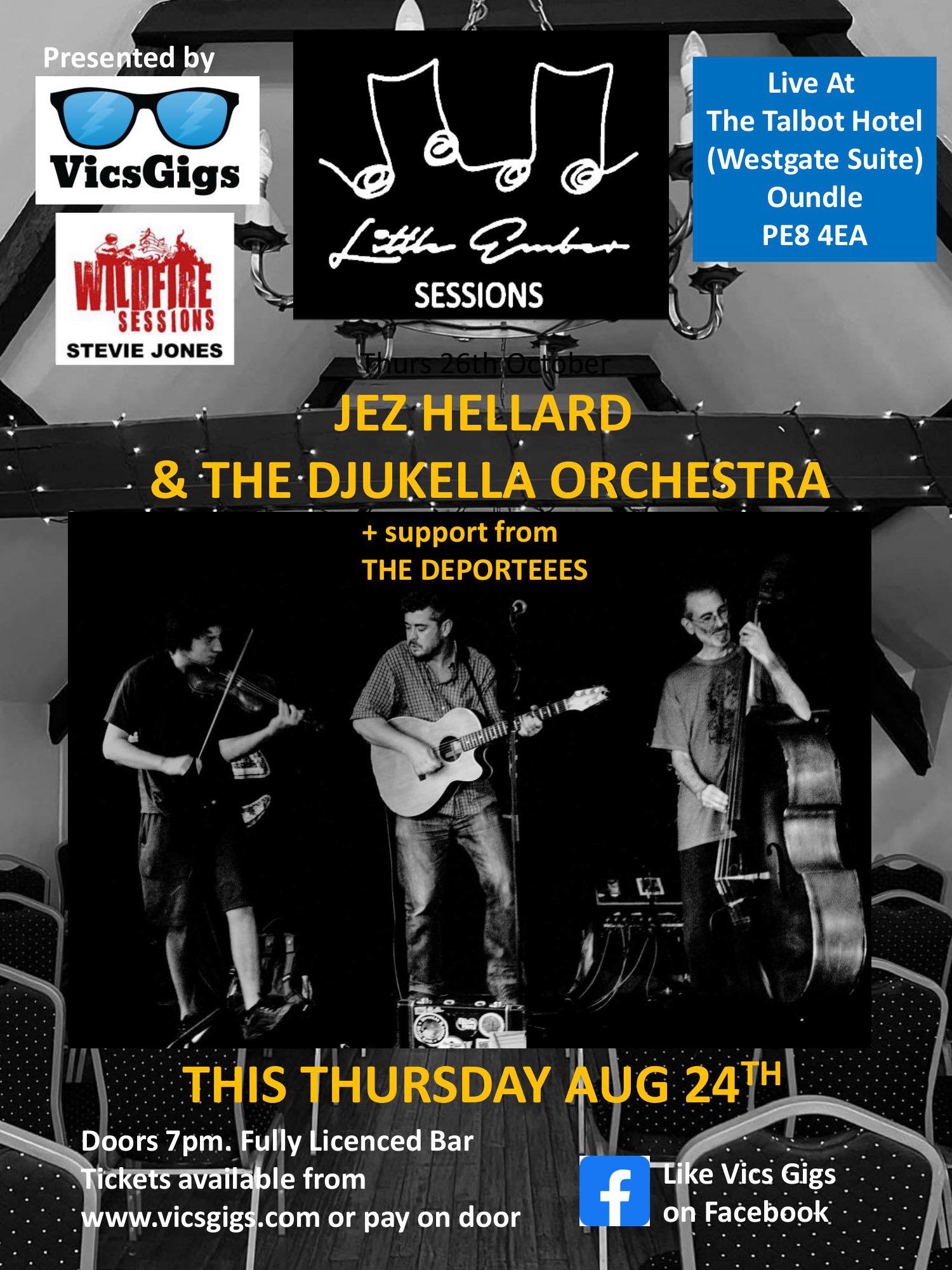 The same goes for our only remaining London show, this Sunday, August 27th at the incredible new Jamboree, tucked away on a charming corner right next to King's Cross Station. It's a perfect concert venue with fine beers, wines and the like. If you're anywhere near London, or indeed a train station, come and join us, or send your friends along. Tickets are available here…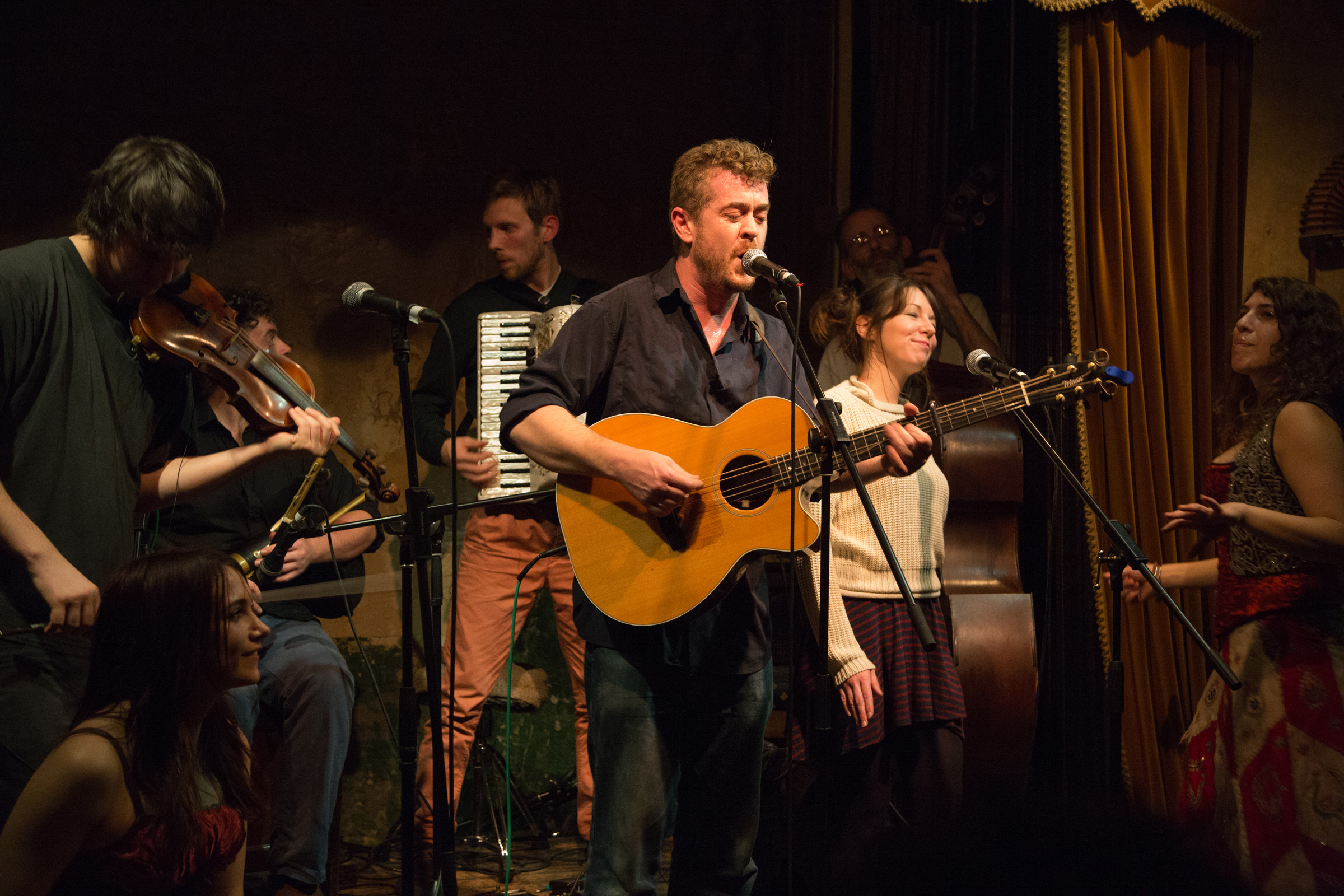 As the rest of the world seems to be on fire, devastating vast swathes of humanity as governments squabble about who best to sell more weapons and oil to, England had somehow managed to almost totally avoid summer this year. We've had the odd glimmer of sunshine, but generally a wind-tan has been about as much as I can manage.

To all of the dear people we've met over the past few weeks, and are therefore new to this blog, I normally have more time for musings on the wider world in a slightly more poetic and amusing manner, but right now fixing the van and trying to sell enough tickets to eat are priorities, so I'll have to keep it short.

Some recent highlights have been; reuniting with Mati Congas and the Clovelly contingent at the aptly named Glorious Oyster in Instow, replete with incredible oysters and the best dune-based music scene I've found in years, catching up with Tirion, Dave and the whole crew at the Psychedelic Dentist Sessions, discovering The Morgawr, Falmouth's brand-spanking new venue for classy music and sea-monsters, another unforgettable night at Hatch Court, our first ever show at the sublime Ashburton Arts Centre, singing a wide variety of revolutionary musics in what used to be Glastonbury's Conservative Club (where I'm sure Rees-Mogg, Thatcher and other "honorables" have trod the boards over the years) as the sun set gently on the honey-coloured high-street behind us (thanks to Dan Caruso for setting it up), and finishing our last Broadstairs show with James Kelly, Danny Tonks and other Kentish luminaries sitting, wrapt, on the floor at our feet, lapping up the last of the poetry.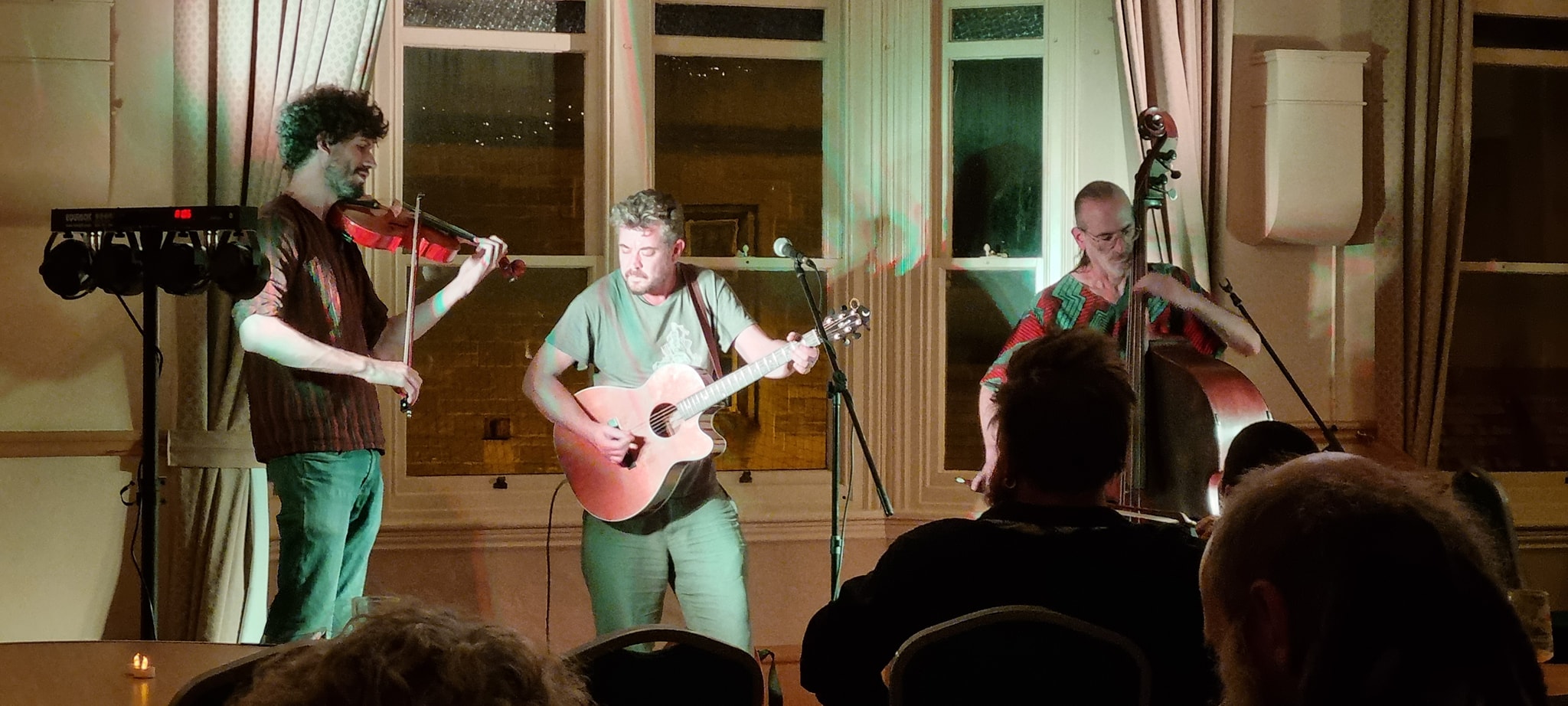 In Bristol, I was honoured to be made custodian of the late, great Nick Clyne's beautiful guitar by his daughter and my dear friend, Jess. Nick, to those who didn't know him, was the head sound engineer for Small World Solar Stage at Glastonbury and a host of other festivals, and an all round good egg, bad boy and author of such classics as Old Enough to Know Better and Plinky-Plonky, Sucking Off a Donkey as well as The Deadbeat Diaries.

A prime example of Simian Ashkanasi (as he would put it) he headed a team of miscreants known as The Gingineers who have amplified and tormented generations of musicians in equal measure. Nick died after a long struggle with cancer ten years ago, and after a particularly good rendition of Pass it Along last year, Jess decided that it was time his guitar was played again, and this year we finally managed to cross paths and make it happen. She had assured Spike that I wouldn't play it, as I only like my guitar, but I sang one song on it that very night and ended up singing five in a row.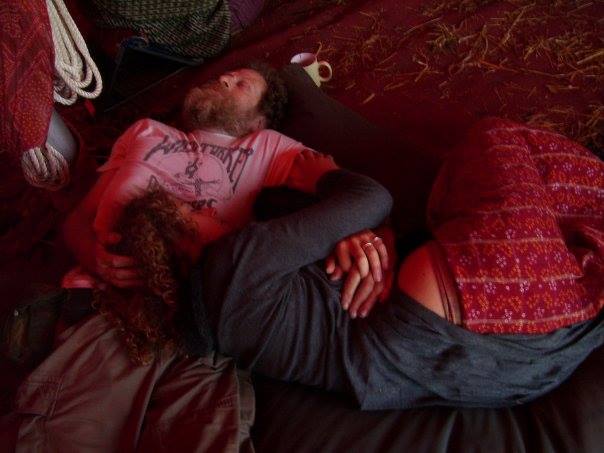 Thank you so much my dear. It is a beautiful instrument, it'll save me a fortune in strings now I have one in one tuning and another in another, and it's a true joy to be able to tell tales of your dad and his antics to various crowds around the world. I shall dig out my copy of Kind of Orange and learn all his songs when I get a moment.

Talking of the dearly departed, it's with great sadness I learned that Derek Pace; father of my belle-soeur, Joanna, grandfather to my niece and nephew, mechanical genius, bagman of the Rutland Morris and all round incredible man, dropped dead on his way to the garden at his care home last Saturday morning. He will be dearly missed by all who knew him. So much love to the whole family.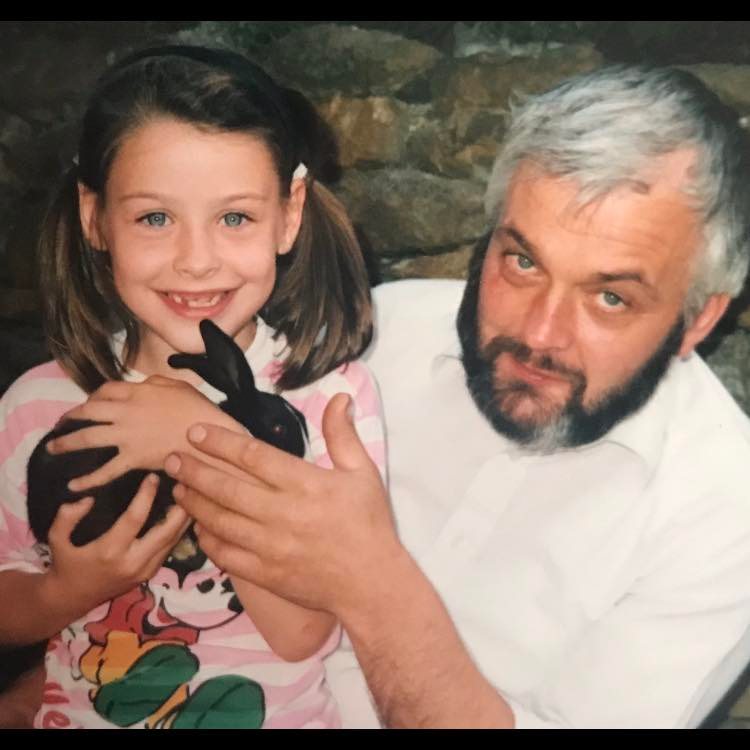 For any of you who knew the great Nick Noodles, particularly those who were unable to make it to his funeral, if there's any chance you can make it out to Oundle on Thursday, I'd really love to catch up. I could only go to the funeral for an hour between epic drives, and we've got a good couple of stonking songs to sing for him.

It's been quite the summer for tragedy, both personal and across much of the world. My heart goes out to all those struggling against the odds in La Haina, Yellowknife, the Okanagan, Taiwan, Yemen, Ethiopia, Sudan, Ukraine, Nagorno Kharabakh, Afghanistan; the list goes on. I can't offer many solutions other than singing to people, fiddling while Rome burns, so to speak, but I do think that if we could all try to spend a bit more time singing and a bit less fighting, it couldn't hurt.

With so much love from a somewhat physically broken, but spiritually enriched journeyman, now fully furnished with a new MOT,

Jez